Numark MD: We should follow Scotland's Pharmacy First approach
Business
Numark MD: We should follow Scotland's Pharmacy First approach
Numark managing director Jeremy Meader has warned the Government that its £250m winter funding package incentivising GPs to provide face-to-face care over the coming months will fail to give patients access to the services they need and urged ministers to follow Scotland's Pharmacy First model.
Mr Meader told Independent Community Pharmacist that although the GP winter access fund announced earlier this month may help increase the number of community pharmacist consultation service referrals, which he welcomed, the answer was not to throw money at general practice and instead fund community pharmacy.
Questions now hang over the proposed winter access package, as the BMA's GP committee voted unanimously last night to reject the plan in part due to the proposal to 'name and shame' practices that do not meet quotas for face-to-face consultations.
'Fundamental rethink' needed
Health secretary Sajid Javid has said he is exploring whether elements of Scotland's Pharmacy First service could be replicated in England. If the model is adopted wholesale, this could see patients with common conditions go straight to a pharmacist rather than consult with their GP surgery first, although NHS England's Anne Joshua has denied this is on the table.
Mr Meader questioned why the Government is not prepared to invest additional funding in community pharmacy consultations at a time when the health secretary is seeking to expand the sector's minor ailments role.
"We need a fundamental rethink about how healthcare is provided. Scotland's Pharmacy First approach should be the template for England. The Covid pandemic has been a game-changer," Meader said.
"Whilst access to GP surgeries was restricted, pharmacies were open and we provided our communities with the professional healthcare support and advice they needed. And we continue to do so.
"It is clear that community pharmacy is the third pillar in our national healthcare system, but it needs investment from the Government. Why is it GPs get £250m and community pharmacy not a single penny when the English health secretary himself talks about community pharmacy undertaking a bigger role in providing minor ailments treatment?
"If you value the service provided then invest in it which benefits patients and takes the strain off GP surgeries."
Mr Meader also criticised the "perverse incentives" that attract pharmacists to work in general practice, describing it as "a zero sum game" and insisting it fails to improve patient outcomes because "we compete for scarce resources rather plan for the future."
"We should provide a career path which encompasses hospital, community and GP surgery experience," he said.
"That requires a vision for professional development which is sadly lacking. Robbing Peter to pay Paul is not a strategy but a short-term response which will achieve nothing."
Sponsored
OTC
Understand how fungal nail infections develop and help manage customer expectations around treatment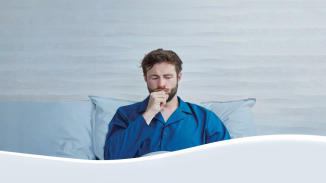 OTC
Discover how aromatic rubs can play a key role in customers' fight against symptoms of colds and congestion
Record my learning outcomes