GPhC drops ban on pharmacy Covid testing
Business
GPhC drops ban on pharmacy Covid testing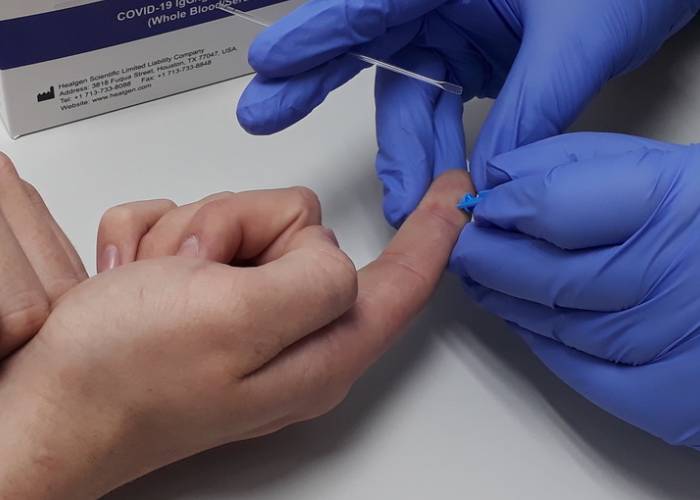 The GPhC has dropped its ban on the sale of Covid-19 antibody tests in community pharmacies following a reversal in Public Health England's position.
PHE announced on February 1 that it was withdrawing guidance that explicitly advised against providing point-of-care Covid-19 tests in community pharmacies.
In a statement earlier today (Monday February 15), the GPhC said it was "no longer asking community pharmacies not to provide rapid/point-of-care/near-person antibody tests for Covid-19".
Instead the regulator is advising pharmacies who wish to provide testing services that they must "carefully consider" the updated PHE guidance, which requires all private coronavirus test providers "to be engaged with the UK Accreditation Service (UKAS), and to have achieved UKAS accreditation for coronavirus testing, no later than June 2021".
Contractors should consider factors such as safety and quality assurances, how results are fed into the wider surveillance network and appropriate training for all team members involved in providing the service, the GPhC said.
The GPhC said: "We have kept our position on the supply of Covid-19 tests from pharmacies under close review, in this complex and fast-changing landscape.
"We have been in regular contact with other regulators and public health bodies with leading roles in relation to testing to understand their current positions."
The regulator has been criticised for a lack of clarity on its stance on Covid-19 testing. While it said in July it would crack down on pharmacies found to provide antibody tests, it has not until now announced a clear position on antigen testing services, which have been available from Boots since October 2020.
The National Pharmacy Association said it was "delighted" by the GPhC's announcement, with chief executive Mark Lyonette commenting: "Community pharmacies are no longer explicitly prohibited from providing COVID tests, which was a clear anomaly in the initial position.
"We believe our persistence helped bring about this levelling of the playing field in relation to testing, as well as a big dollop of common sense.
The GPhC has told Pharmacy Network News that prior to updating its position today it had contacted 12 pharmacies, including community pharmacies and online pharmacies, asking them to withdraw rapid antibody tests from sale – "all of whom complied".
Record my learning outcomes