£300m Covid-19 downpayment for pharmacies 'not new money'
Business
£300m Covid-19 downpayment for pharmacies 'not new money'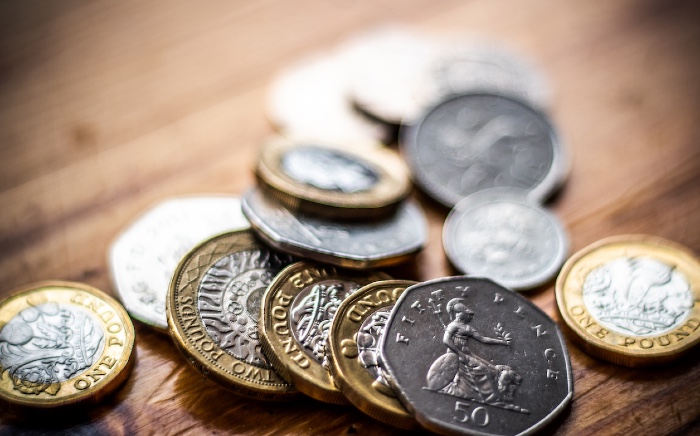 The Government has signed off on £300 million in advance funding for community pharmacies in England over the next two months to address "significant cashflow pressures" associated with Covid-19, the Pharmaceutical Services Negotiating Committee has just announced.
This is "not new money for the sector," PSNC stressed. Instead, it is being given in the form of two 'uplifts' to contractors' January and February payments– payable in early April and May - and "must be reconciled at a later date".
The two cash injections are intended to help meet the dramatic rise in prescription volumes and medicines spend since the pandemic hit the UK, and will be worth £200m on April 1 2020 (or soon after) and £100m at the end of April/early May.
According to PSNC, the NHS Business Services Authority (NHSBSA) "is working to recalculate payments with the intention that the extra £200 million can be paid at the same time as the 1st April 2020 payment".
Talks ongoing
The negotiator said it had been in urgent talks with ministers and the NHS "for a number of weeks" to hammer home the need for immediate cashflow assistance for contractors.
It said that while the advance payments were "a step in the right direction" it had told the Government it would not be enough to cover contractors' rising costs or "help them to manage the new pressures on their businesses" such as rising staff bills and the new protective measures being implemented in pharmacies.
PSNC said it is still in talks around the need for more funding to recognise rising costs resulting from the pandemic "such as increasing prescription numbers, staffing costs, one-off costs and rising drugs bills".
"Negotiations will continue" with the aim of securing a long-term increase to total pharmacy funding "in recognition of the unprecedented challenges that pharmacies are already facing" as a result of the pandemic, it said.
Dukes: 'Funding gesture is not enough'
PSNC chief executive Simon Dukes said: "We welcome the intention of this cash injection, and in particular ministers' recognition of the impressive way in which pharmacies are rising to the many challenges presented by the COVID-19 pandemic.
"But this funding gesture alone is not enough: we have informed HM Government that it simply will not be sufficient to help many contractors to meet the rapidly increasing costs that they are facing as a result of this pandemic.
"We are continuing our dialogue with [pharmacy minister Jo Churchill], with officials and with the NHS, and in the coming days we and the other national pharmacy organisations will be putting yet more evidence to them, trying to persuade them of the very urgent need for further emergency funding support, over and above the agreed global sum of £2.592 billion, for this vital part of the NHS.
Pharmacy teams and businesses "are under extreme pressure" and many businesses are "now not financially viable," Mr Dukes warned.
RPS: 'Should be new money'
Royal Pharmaceutical Society England board chair Claire Anderson said: "This is a welcome step in right direction for pharmacies facing immediate cash flow concerns, but should have come from new money.
"With rising costs, this will not yet be enough to support those pharmacy teams working hard on the frontline during the COVID-19 pandemic."
Ms Anderson said the Government must make clear how it will protect pharmacy teams by providing access to PPE and Covid-19 testing, and asked it to put a temporary halt to the management of prescription charges in order to ease administrative burden.
NPA: 'We expect more from Government'
The National Pharmacy Association said it was "relieved" at the announcement of cash relief to meet rising medicine costs, which it said would help pharmacies continue dispensing vital medicines and give wholesalers greater confidence that pharmacies would not have to default on their bills.
However, it said this was "only part of the support needed to keep vital frontline services going".
"We expect government to make good on commitments to meet all the additional costs associated with coronavirus, to help pharmacies maintain services not only now but also into the future."
AIM: 'A harsh message'
Association of Independent Multiple Pharmacies CEO Leyla Hannbeck said: "While it is good to see some cash injection into this severely cash-starved sector, the delayed English pharmacy funding announcement does not allow for sufficient funding and will have a catastrophic effect on many pharmacies, not just financially, but by also having a deeply negative effect on the morale of all pharmacy staff."
Ms Hannbeck said the partial closure of other NHS services such has GPs "has put pharmacy in the front line of primary care in England and we have done everything asked of us, and more".
Warning that some pharmacies that are currently closed due to staff shortages may not be able to re-open, she said the Government's failure to offer new funding was "a harsh message to hard working community pharmacies in England".