'False fears' prevent smokers using e-cigarettes to quit
Analysis
'False fears' prevent smokers using e-cigarettes to quit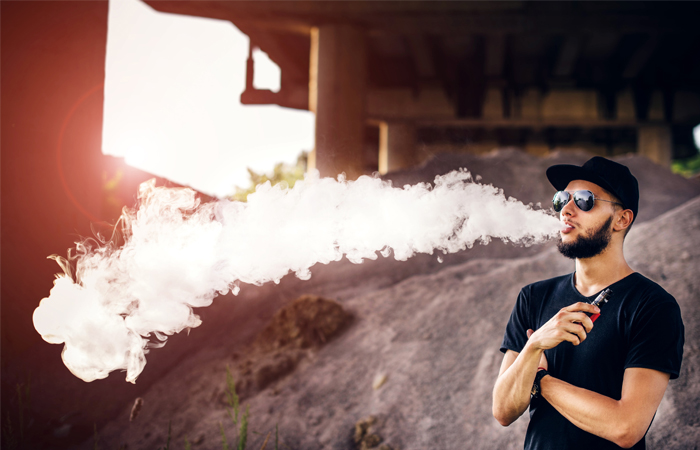 Over half of smokers believe nicotine vaping products are equally or more harmful than smoking after a spate of deaths in the USA, despite the fatalities being caused by substances banned in UK.
The finding comes in the sixth independent e-cigarette report, commissioned from King's College London by Public Health England.
In the US there was a spate of serious lung diseases and deaths which appeared to peak in late 2019. This seems to have been caused by people vaping the cannabis derivative tetrahydrocannabinol (THC) oil and vitamin E acetate.
There has been no similar lung disease outbreak in England, although the MHRA has received reports of four deaths through the Yellow Card Scheme where vaping was suspected to be implicated.
Current vaping prevalence among adults in England has remained stable since 2014, and in 2019 was between 5-7 per cent. Current vaping prevalence among smokers varied between 14-20 per cent, again showing little change since 2014.
Vaping remains most common among smokers and former smokers, with less than 1 per cent of people who have never smoked currently vaping.
Most adults use vaping products to help them quit smoking.
The report recommends that:
proof of age at sale of vaping products needs to be better enforced to protect young people
health professionals should use advice on using e-cigarettes during pregnancy
more research is needed into vaping among smokers with mental health conditions and pregnant smokers
more research is needed into e-cigarette flavour preferences among young people.
Meanwhile the Royal Pharmaceutical Society has called for more research into the effects of inhaling heated e-cigarette
Sweet flavouring agents in e-cigarettes and vaping products "should be banned to minimise the appeal to young people", says an updated policy on e-cigarettes published by the RPS in February.
However, vapers say that banning flavoured liquids would deter them from using vaping products to help them quit or reduce their smoking, according to the PHE report.