Coronavirus Bill gives authorities wide-ranging powers
Analysis
Coronavirus Bill gives authorities wide-ranging powers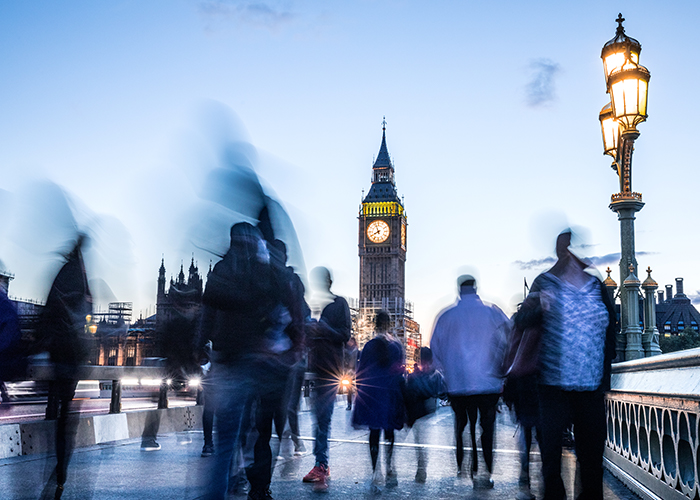 The Emergency Coronavirus Bill, details of which were set out by the government on March 17, will remove barriers to allow recently retired pharmacists to return to work.
The legislation will enable regulators to emergency register suitable people as regulated health professionals. This might include those recently retired and students who are near the end of their training.
The government aims to have the measures set out in the Bill in place by the end of March. As well allowing for an increase in the health and social care workforce, the Bill provides the authorities with wide ranging powers to tackle the coronavirus epidemic in the UK.
The legislation will be time-limited for two years and not all of the measures will come into force immediately. The bill allows the four UK governments to switch on their new powers when they are needed, and to switch them off again once they are no longer necessary, based on the advice of their chief medical officers.
Volunteers to boost health workforce
To further boost the healthcare workforce, volunteers who are employees will be allowed to take Emergency Volunteer Leave in blocks of 2, 3 or 4 weeks' statutory unpaid leave. A UK-wide compensation fund will be set up to compensate them for loss of earnings and expenses incurred at a flat rate for those who volunteer through an appropriate authority.
The Bill will provide indemnity for clinical negligence liabilities arising from NHS activities carried out when dealing with the coronavirus outbreak, where there is no existing indemnity arrangement in place. This will ensure that those providing healthcare service activity across the UK are legally protected for the work they may be required to undertake.
In other health-related provisions, the Bill will allow NHS providers to delay the assessment process for NHS continuing healthcare for individuals being discharged from hospital until after the emergency period has ended.
Changes to the Care Act 2014 in England and the Social Services and Well-being (Wales) Act 2014 will enable local authorities to prioritise the services they offer in order to ensure the most urgent and serious care needs are met, even if this means not meeting everyone's assessed needs in full or delaying some assessments.
So that all the home nations have equivalent legal measures in place the Bill will enable the departments of health in Northern Ireland and Scotland to make regulations for additional measures to be introduced to help them delay or prevent further transmission of COVID-19. Equivalent powers already exist in England and Wales.
Restrictions in how Scottish Health Boards can deliver vaccination programmes will be removed so that a wider range of healthcare professionals will be able to administer a vaccine.
Statutory sick pay
Employers with fewer than 250 employees will be to reclaim SSP paid for sickness absences relating to coronavirus during the period of the outbreak. The Bill will also give the government the power to temporarily suspend the rule that means SSP is not paid for the first 3 days of work missed because of sickness. The provisions relating to Statutory Sick Pay will be retrospective to 13 March.
Other measures in the legislation include:
Allowing police and immigration officers to detain people and put them in appropriate isolation facilities if necessary to protect public health
Making arrangements for statutory sick pay for those self-isolating without symptoms from day one
Allowing small businesses to reclaim statutory sick pay payments from HMRC
Allowing more phone or video hearings for court cases to stop the spread of the virus in courts
Enabling Border Force to temporarily suspend operations at airports or transport hubs if there are insufficient resources to maintain border security
Enabling the government to restrict or prohibit events and gatherings in any place and, where necessary, to close premises
Providing temporary powers to close educational establishments or childcare providers
Postponing any local elections that were due to take place in England in May this year until May 2021.
Changes to the death management system to deal with increased demand for its services
The government says proposals set out in the bill will significantly enhance the ability of public bodies across the UK to provide an effective response to tackle the epidemic.
The UK government's coronavirus action plan, published on March 3, envisaged that changes to legislation might be necessary in order to give public bodies across the UK powers to respond to the emergency.