HDA defends members against ex-MHRA official's hoarding claims
Analysis
HDA defends members against ex-MHRA official's hoarding claims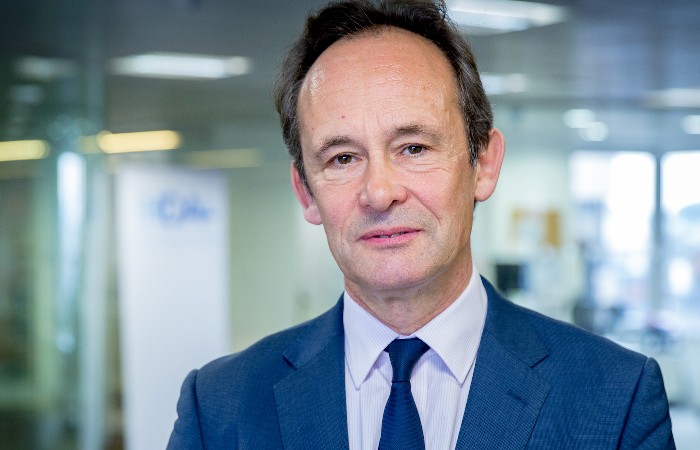 By Neil Trainis
The Healthcare Distribution Association executive director Martin Sawer has defended his members following claims by a former Medicines and Healthcare products Regulatory Agency official that it took action against wholesalers who were found to be hoarding medicines during his time at the regulator.
Peter Coombs, a former medicines distribution inspector who worked at the MHRA for over 16 years, told the recent Sigma conference that the MHRA "definitely took action" once it became aware of "a hoarding situation" although he did not elaborate on what action was taken or name any wholesaler.
He insisted the "complexity of the supply chain" as well as "hundreds of thousands of pallet spaces in the warehouse" made it "extraordinarily difficult to evidence hoarding from a physical inspector's perspective."
Sawer (pictured) questioned whether Coombs was referring to his members and insisted HDA "full service member companies will endeavour to supply all products they receive from manufacturers, as soon as orders come in from pharmacies." However, he told Independent Community Pharmacist that "sometimes" his members "do not hold enough stock to fulfil these orders in full unfortunately."
"Possibly the remarks made by the ex-MHRA inspector might be related to non-HDA full members?" Sawer said, insisting HDA members "are dependent on volume distribution and not hoarding and typically hold about 10 days' worth of stock."
"The challenge for medicines supply is that there are nearly 2,000 wholesale licences across the UK that the MHRA has to regulate and oversee. HDA wholesalers hold around 50 wholesale licences between them."
The PSNC drug tariff and reimbursement manager Suraj Shah told ICP there have been instances of wholesalers "showing the product as unavailable" even though manufacturers had told pharmacy's negotiator they had supplied "sufficient stock."
"There may be several reasons for this. For example, delays in delivery and transit times where stock has been dispatched but not yet arrived or booked in at wholesalers, stock available at one wholesaler depot but not another or stock has disappeared quickly because demand has fast outstripped supply," he said.
Shah added: "In the current economic climate the very low drug reimbursement prices in the UK, testament to the hard work of pharmacies shopping around for the best prices, may not be helping the situation either."
He said the PSNC is "very concerned to hear about any stock hoarding among suppliers" and challenged the government to "get a better handle on the situation to protect both patients and pharmacies."
Gareth Jones, director of corporate affairs at the National Pharmacy Association which drafted a set of wholesaler standards a few years ago, urged the MHRA and Department of Health and Social Care to "come down very heavily on perpetrators" who hoard medicines "for commercial purposes."
"This kind of behaviour is clearly unethical as it can impact patient care and it builds unfairness into this critically important supply chain," he said.
Record my learning outcomes