Over 90% of pharmacists want yearly Covid jab service
Analysis
Over 90% of pharmacists want yearly Covid jab service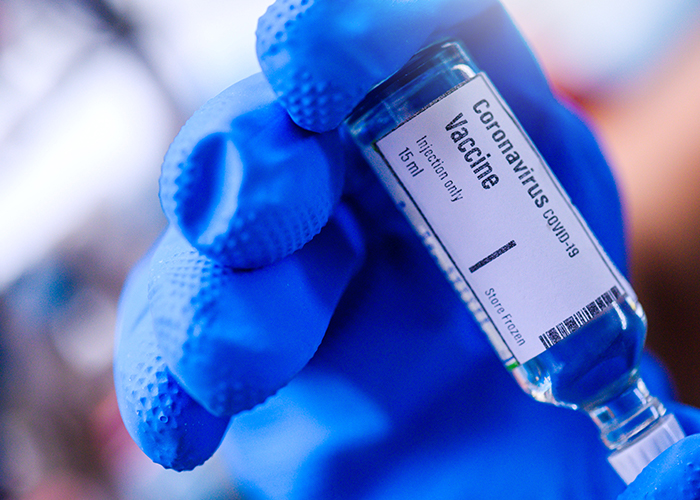 Exclusive: Ninety-two per cent of community pharmacists believe the sector is well placed to spearhead an annual Covid-19 booster vaccination programme similar to the flu jab service, a new survey has found.
However, many fear policy makers' attitudes could present a significant barrier, with 88 per cent saying that Government and NHS officials don't see pharmacy as an integral part of primary care.
These are some of the key findings from a CIG Research survey of 232 pharmacists in early March exploring the sector's willingness to engage with an annual booster jab service should this become a reality.
While only two per cent were already taking part in the current Covid vaccination programme, 40 per cent said they hoped to start at the earliest opportunity.
Asked what the appropriate fee per vaccination would be, pharmacists on average said it should be set at around £17.50, roughly 40 per cent higher than the current fee of £12.58 in England.
'We are getting countless requests'
Pharmacists reported high levels of demand among patients for a pharmacy-led annual service, with 98 per cent saying patients would be enthusiastic. In particular, independent pharmacists and those working in London reported strong demand.
"Although this would be a lot of work for us I believe the public would welcome it hugely," said one pharmacist, while another said they had received "countless requests" for vaccinations from members of the public.
Another said: "They would rather walk a few streets to reach us than having to go miles away for a vaccine."
Others commented on pharmacies' ability to reach deprived communities and individuals from ethnic minorities.
'I don't have the support'
Some were more hesitant about an annual service, with one pharmacist working for a multiple commenting: "I am stretched with no further support and my regional manager doesn't think much of getting a second pharmacist as support."
This issue of capacity was highlighted by many pharmacists, with 80 per cent concerned that Covid vaccinations would have a significant impact on their business. Rearranging workflows, extending opening hours and hiring locums were some of the ways in which respondents said this could be offset.
The attitudes of Government and health bodies towards community pharmacies was another perceived barrier. In the words of one pharmacist, "our expertise is overlooked."
PSNC: We need to talk about investment
When approached for comment, PSNC director of NHS services Alastair Buxton said: "This finding matches our own poll taken at the March 2021 LPC meeting. PSNC is due to begin negotiations for 2021/22 shortly and the impact of Covid-19 on healthcare needs is forefront in our minds.
"Not only will we be considering what pharmacies can do for the NHS, but we will also need to talk about what investment is needed to support any additional services. PSNC and the other pharmacy organisations have been saying for some time that many more pharmacies could help deliver the Covid vaccination programme."
National Pharmacy Association chair Andrew Lane said: "It would be a natural evolution of community pharmacy's role in the Covid vaccination programme to vaccinate regularly in the future.
"This approach would be sustainable in a way that it is not for the mass vaccination centres. It also plays to the skills and accessibility on display when pharmacies provide flu jabs.
"At that stage we would likely be looking at thousands of pharmacies being involved, not just the current hundreds."
Record my learning outcomes