'More funding' needed for representation reforms
Analysis
'More funding' needed for representation reforms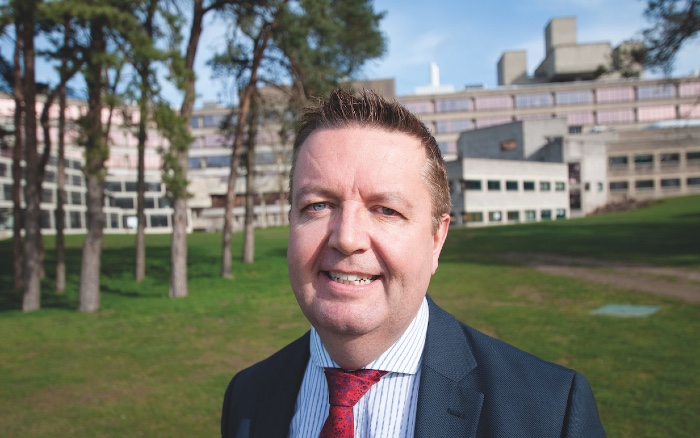 The group set up to take forward the Wright reforms on pharmacy representation will hold a virtual event next month to update contractors on the progress it is making but warned it needs further funding to continue its work in 2021-22 and will ask LPCs to contribute.
The review steering group (RSG) will tell contractors how it has approached the issues professor David Wright (pictured) identified in his independent review and they will have a chance to question the group and air their views. Contractors can register for the event, which starts at 7.30pm on March 9, on the RSG website.
It said "feedback from the meeting will shape" how it engages with contractors in the coming months. Proposals developed by the RSG will be put to contractors and will take into account feasibility of delivery, cost, benefits to contractors and timescales.
The group said it has started considering "the work ahead and resourcing" but insisted it will need more funding "to sustain its work over the course of 2021-22" and will ask LPCs "to match fund" the £90,000 given to it by the PSNC in 2020-21.
"The focus of this meeting is to give contractors the opportunity to put their views forward, to discuss how they want to be kept informed of the RSG's work and to consider whether they would like to join an online contractors' forum," the RSG said.
The RSG, which promised to meet each month for the remainder of this year, will also hold an LPC chairs and chief officers session during the LPC conference on March 17 in which the RSG will give an update on its work.
It said it will appoint a programme manager who will put together "a critical path and timeline of what needs to be done and when in the upcoming transformation programme" and develop "a full communications and engagement plan, with one of the first steps being to hold the contractor engagement event."
The RSG contains two representatives from the Association of Independent Multiple Pharmacies (Peter Cattee and Sandeep Dhami) and four from the Company Chemists' Association (Sam Fisher, Tricia Kennerley, Adrian Price and Stephen Thomas).
Four independents, David Broome, Mark Burdon, Mike Hewitson and Aneet Kapoor are also represented on the group.
Record my learning outcomes