Pandemic boosts short term outlook, but long term concerns remain
Analysis
Pandemic boosts short term outlook, but long term concerns remain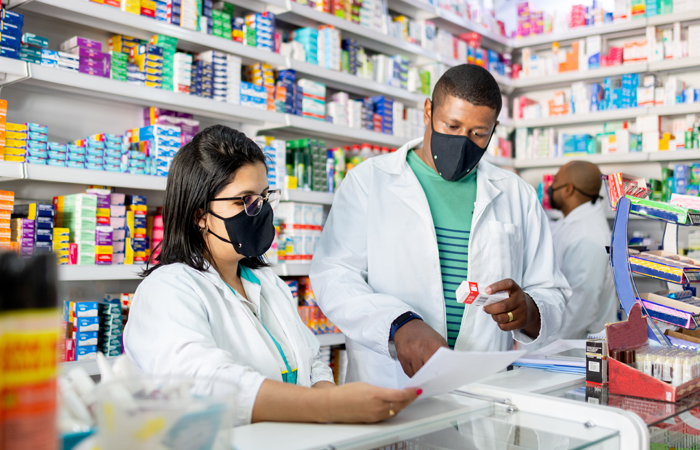 Extra demand for pharmacy services (and greater recognition of pharmacies' work during the pandemic) sees pharmacists more confident in the sector's short term. Long term confidence however, while up seven points in the latest Lloyds Bank Healthcare Confidence Index, remains heavily negative at -34, reflecting ongoing concerns for the future sustainability of community pharmacy.
Following an unprecedented year, Lloyds Bank ran its poll for a second time during 2020 to gauge the impact of Covid-19 on primary healthcare professionals. The results show that six in ten pharmacists (61 per cent) expect their business to record an increase in profits in the next 12 months, while 65 per cent plan to improve the environmental performance of their premises over the next two years
The short-term outlook has been buoyed by the increase in over the counter sales and prescription volumes which 71 per cent of respondents said they had seen during the pandemic. Just 14 per cent anticipate profits will drop over the next 12 months. In the survey, short-term confidence among pharmacists increased to +27 compared to +14 in January 2020; long-term confidence rose to -34 from -41.
Threat of online pharmacies
While the longer-term outlook has brightened, it remains in negative territory. Online pharmacies and the rise some anticipate in the cost of drugs and medicines following the end of the UK's transition period to leave the EU are both anticipated to threaten profits in coming years.
Some 64 per cent said they expected financial pressures on their practice to increase over the next five years, compared to 14 per cent who anticipated it would reduce.
Two-thirds (66 per cent) said that internet pharmacies are a threat to their business or anticipate they will be within the next five years (the survey preceded Amazon's move into the online pharmacy space in the US announced in November which has been seen by some as pre-empting a UK launch).
60 per cent would recommend profession
Lloyds also ask about the sector's attractiveness as a place to work. In this survey, just 18 per cent of established pharmacists plan to retire in the next five years and 61 per cent would encourage friends and family to follow in their footsteps and consider a career in pharmacy. More than two in five (43 per cent) are actively looking to buy another pharmacy.
Martyn Kendrick, UK head of healthcare banking services at Lloyds Bank Commercial Banking, said: "In what has been an extremely tough year for the healthcare sector given its role on the frontline, it's heartening to see the optimism for the future. While many are realistic about the long-term challenges – such as those presented by the growth in online pharmacies – pharmacists have shown real agility, innovation and resilience during the pandemic.
Overall, the survey shows healthcare professionals facing up to the pandemic with dedication and determination. Dentists' short-term confidence took a severe hit, but profit expectations are more mixed, with 42 per cent forecasting growth in the next year and 40 per cent expecting decline. Strikingly, the number of dentists looking to go fully private more than doubled from 13 per cent to 30 per cent as demand for cosmetic dentistry builds.
More GPs think NHS services to patients will get worse in the next five years and profits to fall in the coming 12 months. Unsurprisingly, 53 per cent say more than half of consultations will continue to be online or by phone after the pandemic ends.
The Healthcare Confidence Index is an annual survey of GPs, dentists and pharmacists with turnovers up to £25m.
Record my learning outcomes