Pre-reg exam postponed potentially until 2021
Profession
Pre-reg exam postponed potentially until 2021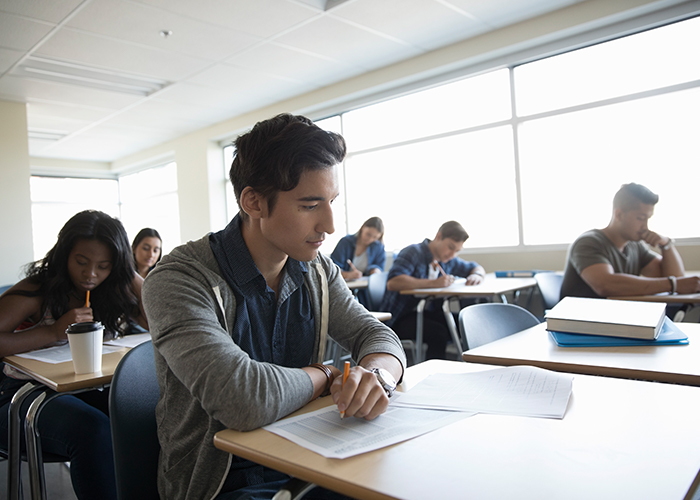 Pre-registration assessments will be rescheduled because of the ongoing COVID-19 pandemic, the General Pharmaceutical Committee (GPhC) and Pharmaceutical Society of Northern Ireland (PSNI) have said in a joint statement.
The pre-registration assessment was originally scheduled for June and September, and the PSNI exam for June and October 2020. GPhC said assessments would likely be going ahead late this year or early next year, with dates to be confirmed "once the situation is clearer".
This was decided on March 25 by GPhC, PSNI and representatives from across the UK including student and trainee representative bodies, universities, employers, education and training bodies.
It was agreed that pre-registration trainees' ability to prepare for the exams was being significantly impacted by the mounting pressures associated with the pandemic.
The GPhC and PSNI said they also took into account views expressed by participants gathered by the British Pharmaceutical Students' Association (BPSA).
Provisional registrations being discussed
The organisations said: "We also recognised that more pharmacists will be needed to help respond to the pandemic and deliver care to patients and the public in the coming months, and that pre-registration trainees are expecting to be able to register and work as pharmacists from August.
"The GPhC and PSNI are now working as quickly as possible to develop plans for the period between now and the rescheduled assessments, including the possibility of a form of provisional registration for current pre-registration trainees. We are carefully considering what options will be in the best interests of pre-registration trainees, pharmacy services and the general public, whilst protecting patient safety.
"We understand that pre-registration trainees, tutors, employers and members of the public will have many questions about the potential options, how they would work in practice and what support would be in place for trainees.
"We would ask them to wait until we have had the opportunity to work with our partners on the approach we will take before asking us these questions; we understand the importance of getting answers to everyone as soon as we can."