Love Island pharmacist reaches 250k followers with plea for sector
Profession
Love Island pharmacist reaches 250k followers with plea for sector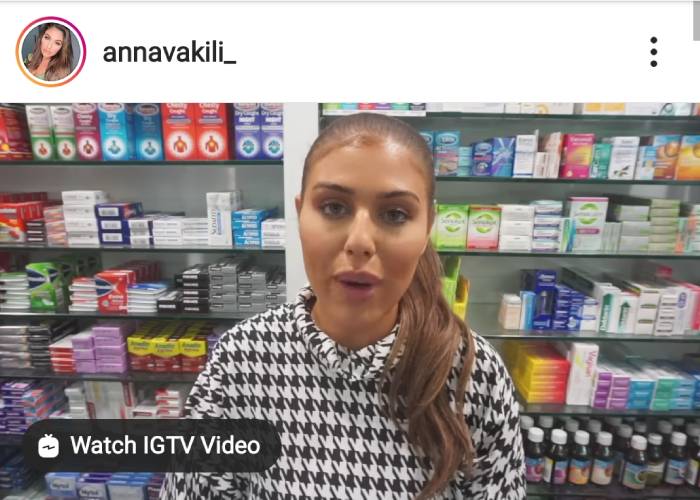 A video posted on social media by pharmacist and Love Island contestant Anna Vakili encouraging the public to support their local pharmacies gained over 250,000 views in the first 24 hours.
Ms Vakili, who appeared in the fifth season of Love Island, re-registered as a pharmacist in April to support pharmacies during the crisis. Â 
On Sunday June 7 she posted an Instagram video from her workplace touching on the workload crisis in the sector during the pandemic and on funding concerns.
The video followed a request from the National Pharmacy Association, who asked Ms Vakili to promote the sector to her 1.2 million Instagram followers.
In the video, Ms Vakili says: "Since I've been back I've just been amazed by the heroic work that pharmacy staff are doing all across the UK during this outbreak… They're putting themselves at risk by physically seeing patients and dispensing and delivering millions of prescriptions to the most vulnerable people."
"Local pharmacies have had to spend thousands to stay open and I know the government has given them a loan, and it might seem like a lot, but that loan has to be paid back – and when that time comes so many of them will be forced to shut down because they can't afford to pay it back.
 "There are 11,500 local pharmacies so imagine how many jobs will be lost. I'm calling on the government to please back our pharmacy heroes with more support. I know the Chancellor grew up working in his mum's pharmacy and I know he values the work that they do. Our local pharmacies have been there for us in this crisis so let's be there for them now. Please can you all share this and help me get the word out."
An NPA spokesperson said: "We're grateful that Anna responded to the NPA's request to send a message to her many followers on social media. She was eloquent about the challenges pharmacies are grappling with during the Covid-19 crisis. There are many people who will sit up and listen to what a celebrity has to say, who may not otherwise engage in these serious issues."