Minister praises pharmacies' 'outstanding' Covid-19 response
Profession
Minister praises pharmacies' 'outstanding' Covid-19 response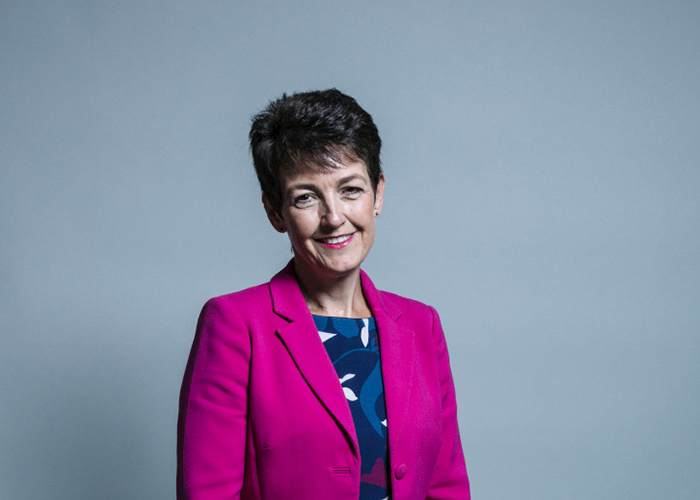 Pharmacy Minister Jo Churchill has thanked community pharmacists for their commitment to patients, the public and the NHS. In an open letter to the sectoron Saturday, Ms Churchill praised  pharmacy teams for their "outstanding response to patients in challenging circumstances... all the Health Ministers are incredibly grateful for all of the work you are doing." 
Ms Churchill had come under fire from some community pharmacists for a lack of visibility in recent weeks, as community pharmacies faced unprecedented workforce pressures and the need to rapidly transform they way they work.
The necessary changes in pharmacies have included implementing social distancing, reducing the numbers instore at any one time and investing in protection for staff and the public, with some criticising the Government for a lack of cleae central direction about the supply and use of personal protective equipment (PPE). 
'Regular' visits to pharmacists
In her letter, Ms Churchill addressed a number of these issues directly. "The Government as a whole recognises that community pharmacy teams are on the frontline in providing medicines and health advice to many people," she wrote. "We also recognise the immense contribution being made by pharmacists in hospitals, GP surgeries and Clinical Commissioning Groups, your work is critical to the safe care of patients.
"Like most people I visit and talk to pharmacists regularly, meaning that I hear from you directly about how challenging the situation you face truly is. I know that you are all working incredibly hard to keep your communities safe and I want you to know that I fully understand these concerns and am committed to getting you what you need, to do the best for the people you serve.
"We recognise there are multiple challenges. Following changes to working practices across healthcare, community pharmacists are now, more than ever, the first point of contact with the health system for many people. I am also aware of the long hours that pharmacists, pharmacy technicians and all pharmacy staff are working across the system.
"Our response to these concerns about front facing opening hours is that there is now flexibility in place to allow community pharmacies to regulate their hours to allow individual decision making on the best way to run their business. This allows pharmacists to focus on dispensing prescriptions and giving advice over the phone."
Meetings with PSNC & RPS
Ms Churchill said she met with PSNC's chief executive Simon Dukes on 19 March and has spoken to Mr Dukes and RPS president Sandra Gidley on 20 and 27 March and 2 April. "There are ongoing discussions about what more can be done to support you, including making funding available to help you with COVID pressures and the new services we are asking of community pharmacy during this time. I have also been listening to your concerns about capacity," Ms Churchill says. 
The letter lists a number actions taken already:
Ceasing the requirement for clinical audits and eased administrative reporting to reduce the burden of bureaucracy on pharmacies,
Delaying the introduction of new services.
Last week, introduced legislation to enable the prioritisation of the remaining services to further reduce workload.
Introducing the legislative framework to allow for local services to be commissioned enabling community pharmacists to supply medicines that patients have been previously prescribed without a further prescription and are working to extend this to controlled drugs
Working closely with the PSNC, put in place a new backstop medicines delivery service to support the 1.4 million most vulnerable who are being shielded. Details of the service have yet to be announced.
Confirming that all pharmacy staff, including counter assistants, should be considered 'key workers'.