Charity receives complex, distressing calls from pharmacists
Profession
Charity receives complex, distressing calls from pharmacists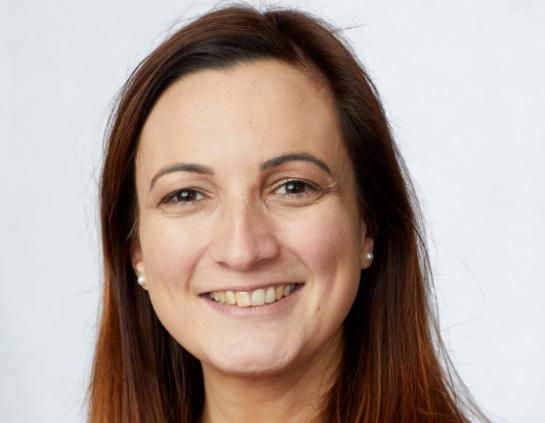 By Neil Trainis
Pharmacist Support chief executive Danielle Hunt has said the charity is receiving a number of complex, distressing calls from pharmacists struggling with mental health problems.
Ms Hunt, who arrived in January from the charity Keep Britain Tidy, said the calls being handled by her team were lasting "a lot longer" than previously and were prompted by high levels of stress as some pharmacies continue to struggle against closure in the wake of government cuts.
She also revealed that one pharmacist who this year contacted Pharmacist Support, which provides support and financial assistance to pharmacists and their families, former pharmacists and pharmacy students, was suicidal. Ms Hunt said it was "very likely they were a registered pharmacist."
In an exclusive interview to be published in Independent Community Pharmacist next month, she said: "The trend that we've seen and the trend that we've heard from people who take the calls day to day is we're getting a lot more complex calls, a lot longer calls, more distressing calls.
"I do think we need to keep an eye on that demand because as funding decreases in lots of different places, we get an increase in demand because there's less public services available, particularly around mental health, stress, well-being.
"We've just seen the nature of some of our calls change, not necessarily the volume go up, but more complex, longer calls.
"We do get high volumes of calls but we can have one of our members of staff on the phone for an hour dealing with somebody to try and get them to the point where they can signpost them or get them the right level of service."
Stress a top issue
Ms Hunt said a recent survey carried out by Pharmacist Support found that six out of 10 pharmacists did not know the charity existed but 97 per cent of all those surveyed said they needed its services "in some way."
Stress, she added, came out "at the top of our survey" as the biggest issue to impact health and well-being.
When asked if any pharmacists who had contacted Pharmacist Support felt suicidal, Ms Hunt said: "Yes. I mean these are not daily phone calls (from people who have) hit rock-bottom but we have had those calls.
"Since I joined, I know of one that we've had and we had to intervene and put appropriate measures in place.
"We don't know if they are practising, they don't always tell us. Our criteria is that they've been a pharmacist or former pharmacist. We don't say 'are you on the register right this minute, where are you?' But it is very likely they were a registered pharmacist."
Contractors "in a mess" financially
She also said the charity had received an increasing number of calls from pharmacy owners who were financially "in a mess," some of whom may have remortgaged their homes in an attempt to keep their pharmacies going.
"I think what we're seeing an increase in, and it's quite a new trend, are pharmacy owners ringing us up and not quite knowing where else to turn to because financially, they are in a mess," she said.
"They might have remortgaged their homes, so it's providing, not necessarily a grant, but advice. We refer them on to specialist advice and that's been quite distressing because we've seen an increase in calls from individuals.
"I think it's because, as the cuts have come in, people have got on with it, remortgaged, done things to keep them going and some are at crisis point now where all the money has gone, 'can we open the doors tomorrow?'
"We have seen an increase in that type of call that we weren't getting 10 years ago. It's something quite new the team are seeing."
When asked what types of calls Pharmacist Support has received in the eight months since she started in the role, Ms Hunt said: "We get all sorts of things. We get quite a broad mix and I think from our research, pharmacists are saying it's a priority area.
"At the top of our survey we've just carried out, stress impacting on their well-being was coming out as the highest thing. Financial assistance and some of the other things we offer are much lower down in their priorities.
"So we can definitely see that stress impacting on people's well-being is the thing that pharmacists are saying they need the most help with."
The charity recently announced the return of its #GoGreen4PS fundraising campaign from September 25 until October 31.