Pharmacists win NHS parliamentary awards
Profession
Pharmacists win NHS parliamentary awards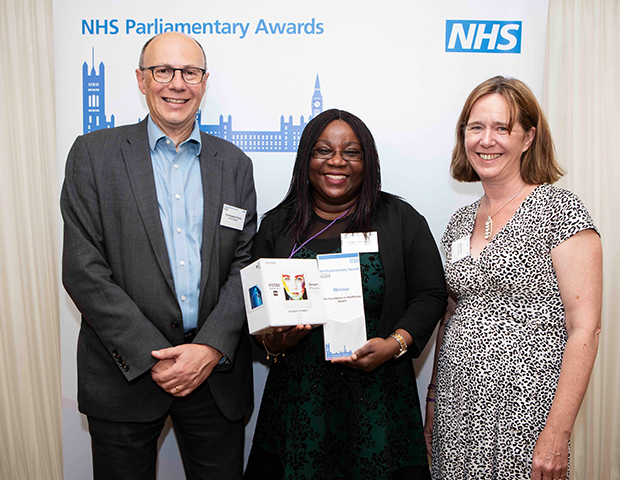 Both community pharmacists shortlisted in this year's NHS Parliamentary Awards won in their respective categories, with one of the winners saying it signals that a "change has arrived" in terms of how healthcare colleagues perceive the sector.
The awards were held yesterday (Wednesday July 10) in Westminster and were attended by health secretary Matt Hancock and NHS chief executive Simon Stevens.
Olutayo Arikawe, superintendent at not for profit social enterprise Priory Community Pharmacy in Dudley, took top place in the Excellence in Healthcare category for her work with patients in one of the most deprived communities in the borough. She was nominated by Ian Austin MP.
Ms Arikawe said "patient care is at the heart of everything we do" and felt this had made her team's work stand out. The awards "show patients and the wider public what pharmacy can do," she added.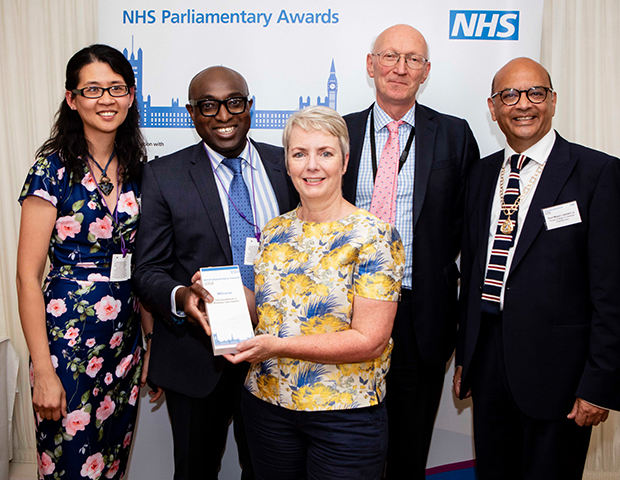 Ade Williams: Pharmacy the "cornerstone" for change
Ade Williams of Bedminster Pharmacy in Bristol was jointly awarded the Excellence in Primary Care category after being nominated by his local MP Karin Smyth for his campaign work in his community. Mr Williams was commended for his community campaign work and what was described as his innovative delivery of personalised care.
He shares the award in the category with West Hampshire CCG and Wessex AHSN, who were nominated by former pharmacy minister Steve Brine for a care home project.
Mr Williams said that with a fifth of awards going to pharmacists, the event signals that "the change has arrived" and that "primary care is no longer only GP-led".
He said that he had spoke to Matt Hancock at the event, who he said indicated there is "much greater recognition" of community pharmacy in the wider healthcare community.
"I believe pharmacy is the cornerstone for the new way of how we will deliver care in the NHS," Mr Williams said.