FIP hits back at Society 'value for money' membership claims
Profession
FIP hits back at Society 'value for money' membership claims
The International Pharmaceutical Federation (FIP) has questioned the accuracy of some of the claims made by Royal Pharmaceutical Society president Claire Anderson in explaining the decision by the RPS to leave FIP membership.
In a press release published today (March 22), the FIP said it wished to correct "an inaccuracy" in a March 18 open letter by Ms Anderson concerning RPS decisions that have come to light in recent weeks.
The FIP said: "This letter states that the FIP membership fee for the RPS was GBP 31,000 annually, when in fact, the membership fee for 2022 (with the option of a 5% rebate taken) was approximately GBP 25,352 (EUR 30,264).
"Furthermore, from 2017 to 2021, the average annual fee paid for RPS membership was GBP 28,538 (EUR 34,145)."

The RPS president's letter also points to "an additional £53,000 in meeting attendance costs, travel and accommodation, etc. in 2019".
The FIP said it attributed this level of expense to "choices made by the former member organisation".

It said that there are FIP members "in all regions of the world" and spanning the entire range of income brackets, with membership fees for organisations set according to Purchasing Power Parity, with membership numbers also factored in.
"For the RPS, FIP believes that the fee would currently work out to less than GBP 1 per member each year."
The FIP statement also reveals that the body was holding active discussions with the RPS during 2021 concerning the latter's needs and how value could be improved, and that it was "disappointed that this founding member voted that there was a lack of value in membership".
"It is regretful that RPS has decided not to be a member of FIP in 2022, especially at a time when global solidarity on issues such as pharmacy workforce capacity, antimicrobial resistance, access to medicines and pharmaceutical care, and sustainability is so important," it said.
"In particular, patient safety is a WHO focus this year and aligns both RPS and FIP visions," it said, adding that the coronavirus pandemic and the Russian invasion of Ukraine are other issues where "solidarity within the pharmacy profession is crucial".
It concluded: "Should the circumstances of RPS change in future, FIP would be very happy to welcome it back to its global network so that the RPS can re-join 146 FIP member organisations from around the world to advance the pharmacy profession for the benefit of populations, in collaboration.
"In the meantime, FIP will continue to work with its members in the UK towards its vision of a world where everyone benefits from access to safe, effective, quality and affordable medicines and health technologies, as well as from pharmaceutical care services provided by pharmacists, in collaboration with other healthcare professionals."

Sponsored
OTC
Understand how fungal nail infections develop and help manage customer expectations around treatment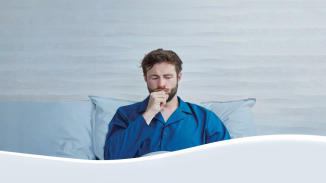 OTC
Discover how aromatic rubs can play a key role in customers' fight against symptoms of colds and congestion
Record my learning outcomes