GPhC consults on proposals for virtual FtP hearings
Profession
GPhC consults on proposals for virtual FtP hearings
The General Pharmaceutical Council has opened a 12-week public consultation on its plans to continue holding some of its fitness-to-practise hearings remotely.
Pharmacy's regulator said it wants to permanently change its procedural rules to allow it to hold hearings as well as meetings virtually, having done so successfully during the Covid pandemic.
It also wants stakeholders' views on the positive and negative impact remote hearings will have on patients, the wider public, pharmacy professionals and "individuals or groups sharing protected characteristics", as well as any situations when a hearing should not be staged remotely.
The GPhC said it will publish a report on the results of the consultation which closes on February 8 next year.
In August last year, as the government started to ease Covid restrictions, the GPhC began holding a mixture of face-to-face and video link hearings but by December, with infection rates climbing, all of its hearings were being held virtually.
However, the regulator has been holding both in-person and video hearings since May this year.
"The success of remote hearings during the Covid-19 lockdown periods has demonstrated to us that remote hearings should also be an option beyond the pandemic," said GPhC chief executive Duncan Rudkin.
"At this stage we are open-minded about the extent to which remote hearings may be used and it is important to us to ensure that any changes to our legal framework are compatible with our core values of equality, diversity and inclusion."
Sponsored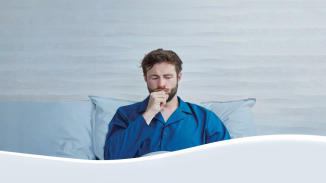 OTC
Discover how aromatic rubs can play a key role in customers' fight against symptoms of colds and congestion
OTC
Understand how fungal nail infections develop and help manage customer expectations around treatment
Record my learning outcomes