Thorrun Govind appointed EPB chair after RPS election
Profession
Thorrun Govind appointed EPB chair after RPS election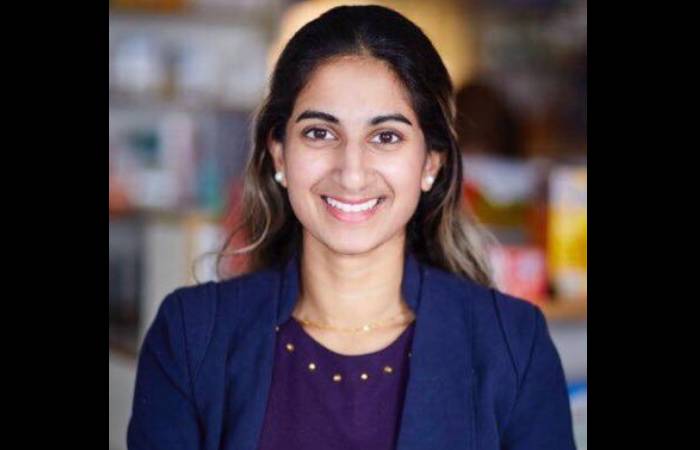 Community pharmacist Thorrun Govind has been elected chair of the English Pharmacy Board following the Royal Pharmaceutical Society national board elections, it was announced earlier today (June 22).
Ms Govind (pictured), who has regularly promoted the pharmacy profession in the national press, TV and on radio and was the youngest elected RPS board member, replaces Claire Anderson in the post.
She said on Twitter that she was "delighted" to have been elected, adding: "I feel that it is important for younger members of the profession to know that age is not a barrier to leadership. We can all show leadership in our own individual way. I firmly believe that we are all ambassadors for the profession."
Ms Govind said her chief priority would be to use her media experience to "connect better with members and nonmembers and to ensure that their views are being listened to".
Martin Astbury was elected vice-chair while Ms Anderson, Sibby Buckle, Tase Oputu and Alisdair Jones are the Board's representatives to the RPS Assembly.
The Welsh Pharmacy Board elections saw Cheryl Way become chair and Ruth Mitchell vice-chair and representative to the Assembly. Geraldine McCaffrey is the hospital pharmacy representative on the Board.
Andrew Carruthers was elected chair of the Scottish Pharmacy Board while Kathleen Cowle is vice-chair and representative to the Assembly.
Record my learning outcomes