Scottish provregs get NHS funding to resit exam
Profession
Scottish provregs get NHS funding to resit exam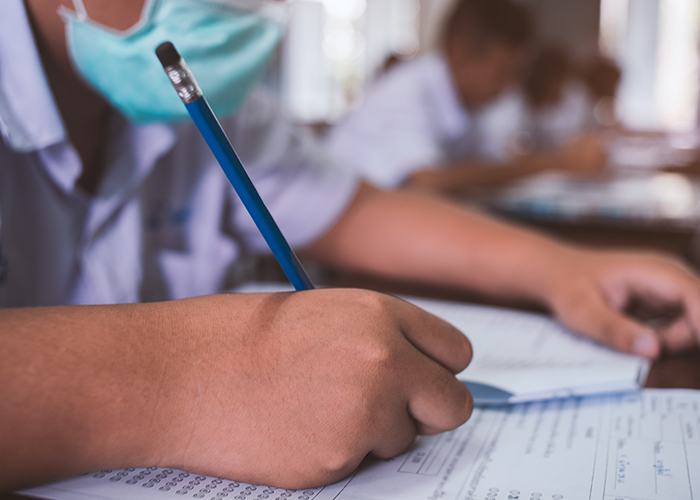 Provisionally registered pharmacists in Scotland who failed the March registration assessment are to receive financial support from the NHS to help them resit in July.
In a statement yesterday (May 11), NHS Education for Scotland (NES) said it had written to these candidates and their employers offering financial support in order to carry on employing them as Band 5 employees or equivalent "until the results of the July GPhC registration assessment are known".
Candidates are not allowed to carry on practising as provisionally registered pharmacists after a failed attempt at the exam.
Scottish resitters will also be offered a three-month educational support package to help them prepare for the July resit, including "online assessment style questions" and peer support sessions with protected study time.
"The move recognises the difficult circumstances for many provisionally registered pharmacists this year," said NES.
Eighteen out of 191 candidates failed the exam in Scotland in March. While it is not known how many of these were provisionally registered, GPhC data indicates that across the UK the vast majority of first-time sitters (96 per cent) had joined the provisional register during the pandemic.
Professor Anne Watson, pharmacy dean for Scotland at NES said: "We want to support people as much as possible. Offering this package will hopefully take away some of the financial uncertainty and allow individuals to focus on doing the best they can in their exams."
In response to a query from Pharmacy Network News, Health Education & Improvement Wales said it would "continue to provide educational support and resources" to resitters but made no mention of financial support.
A Health Education England spokesperson told PNN: "HEE provides significant support to learners who are on the Interim Foundation Programme, irrespective of GPhC assessment outcomes. The programme funds access to dedicated revision resources and quality learning materials, as well as mental health and wellbeing resources.
"This includes funding for the RPS Provisional Registration Support Line, and virtual Q&A sessions for learners who were unsuccessful in the March 2021 GPhC registration assessment."
Record my learning outcomes