Patients should register with pharmacies says RPS Scotland
Profession
Patients should register with pharmacies says RPS Scotland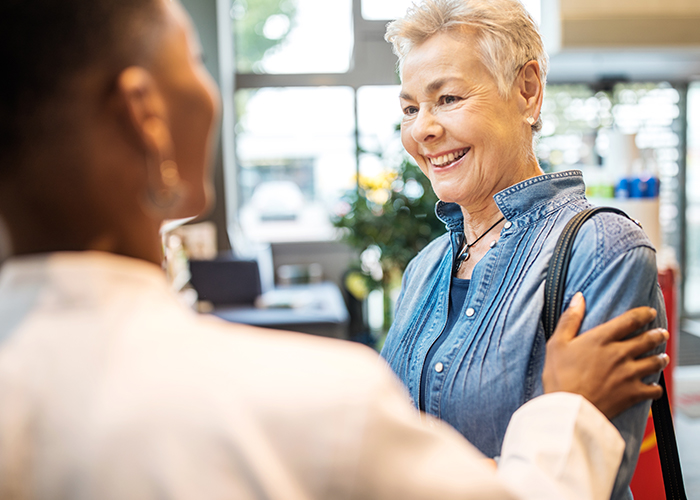 By 2030 patients should be registered with their local community pharmacy to ensure continuity of care, the Royal Pharmaceutical Society in Scotland has said.
In its Pharmacy 2030 document published last week, RPS Scotland outlines its vision for a "transformed" role for pharmacists, who it says will have a greater clinical focus while pharmacy technicians take responsibility for medicines supply.
As well as registering patients, by 2030 pharmacies will be using digital technology to allow patients to access services from any location, according to the professional body's vision for the coming decade.
The document, for which RPS Scotland sought input from pharmacists working across Scotland, also says patients should be offered a conversation around the safe and effective use of their medicines each time a supply is made.
It emphasises shared decision making and the routine use of clinical examinations and prescribing by pharmacists, and explores how the sector can tackle health inequalities.
The 2030 vision is currently out for consultation and will be followed by separate documents aimed at pharmacists working in other sectors.
RPS Scotland director Clare Morrison said: "The Covid pandemic has changed our world and it has changed healthcare. That is why pharmacy needs a new vision. Not because previous strategies weren't good, but because we need something now that reflects our changed world. Today's publication is the first step in creating that vision.
"Pharmacy 2030 describes a future where community pharmacies will remain the place rom which people get their medicines, but the pharmacist's role will be transformed.
"The report explains how pharmacy will tackle health inequalities that have come to the fore during Covid. Importantly, it describes how all of this will be underpinned by better use of data, digital infrastructure and proper workforce development."
Ian Rudd, director of pharmacy, NHS Highland, said: "I welcome this report from the RPS on its vision for community pharmacy. It highlights many key issues for further discussion across the profession in Scotland. I would encourage all pharmacists to join with the RPS in the conversations that are to follow."
Scottish pharmacy board chair Jonathan Burton said: "As the only pharmacy organisation with members across all sectors of pharmacy, the RPS is well-placed to engage with the profession and create a single vision for the whole of pharmacy."
Record my learning outcomes