Running Covid vaccinations 'hugely rewarding' for pharmacist
Profession
Running Covid vaccinations 'hugely rewarding' for pharmacist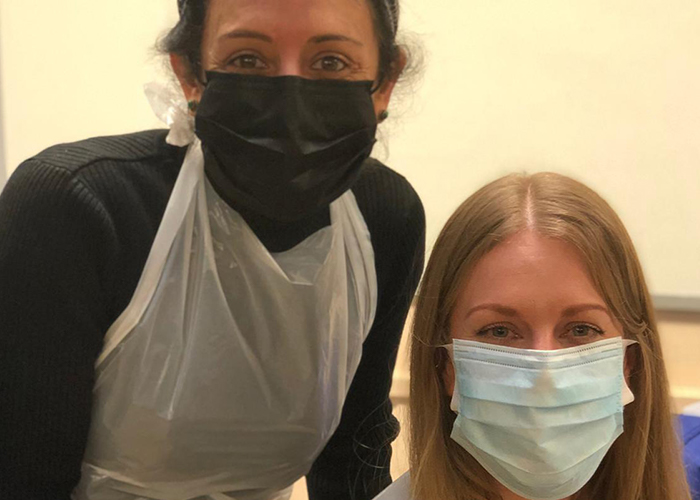 Exclusive: A pharmacist who is co-ordinating Covid-19 vaccinations for a GP surgery in Brighton has described her involvement in the national immunisation programme as "hugely rewarding" and encouraged other pharmacists to take part.

Shilpa Patel, who has a background in community pharmacy but is now a pharmacist and practice partner with Brighton Health & Wellbeing Centre, put herself forward to head up the surgery's efforts in a meeting with four local practices to establish a vaccination hub.

Speaking to Pharmacy Network News yesterday (January 21), she said the hub began seeing patients three weeks ago and has until now been administering around 1,150 vaccines over a two-day period each week, though as more Pfizer vaccine stock becomes available this is increasing to four days per week.
Intensive process

The process of vaccinating local people is intensive from start to finish, she told PNN. As well as administering jabs, "you've got to identify who is in the cohort and book them in, then use a national computer programme to make sure the patients can get there".

A local volunteer has been offering transport to patients who struggle to get to the vaccination hub, she added.

Across the five surgeries, 60 people are working on the vaccination programme. "I've even got my daughter involved – she makes phone calls from home all day to book people in for their jab."

Ms Patel has been training people to provide the jab and use a computer programme to record patients, and has recruited a practice pharmacist to collate information on side effects and report it to the MHRA.

With 40 or 50 emails coming in a day, she has also started a weekly newsletter for patients devised an FAQ page on the surgery website to answer questions from the public and ease the burden on surgery receptionists.

"My main aim was not to disrupt the normal work of the practice."
'Part of something big'

Ms Patel described the work as a learning curve and said it is "hugely rewarding… you feel like you're part of something big".

She told PNN she has recruited and trained a number of volunteer pharmacists from three local community pharmacies, and encouraged other community pharmacists to come forward.

"There are hubs all around the country that would be happy to take on volunteer pharmacists," she said.

"The injection is very similar to the flu jab, so if you've done flu vaccinations you can easily do it."

Ms Patel said the vaccination programme has helped forge ties between her practice and local pharmacies.

"When I was a community pharmacist I was always worried about getting in touch with GP practices, but working on this side, if pharmacists approached us about Covid vaccines or any kind of service we would be keen to discuss this.

"By working together there is so much more we could be doing."
Record my learning outcomes