Scotland: 80% of pharmacy patients 'completely satisfied'
Profession
Scotland: 80% of pharmacy patients 'completely satisfied'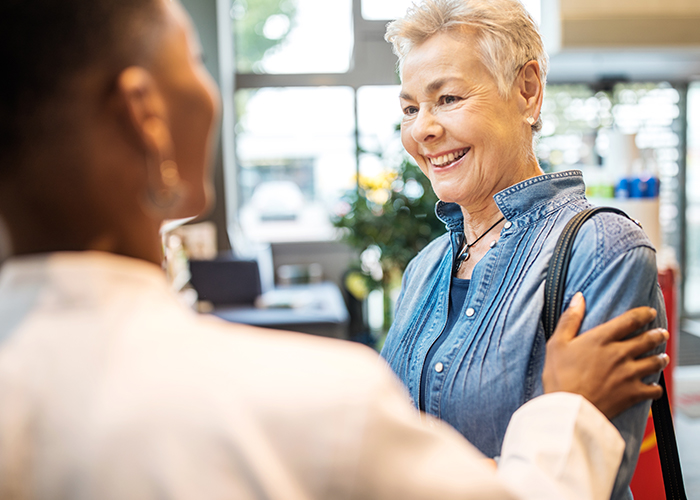 Community pharmacy services that offer advice, referral and treatment are highly rated by patients, research in Scotland shows.
The research, published to coincide with the launch of the NHS Pharmacy First Scotland Service, looked at eight community pharmacies chosen to be as representative of the sector in Scotland as possible, with a mixture of multiples and independents in rural and urban settings.
Based on the data they gathered, the researchers estimated that more than 2,100 people in Scotland receive advice from pharmacies every hour "which would equate to 84,000 instances a week".
Of the patients who received treatment or a referral to another health service, 80 per cent said they were 'fully satisfied', citing factors such as their relationship with pharmacy staff and the ability to be seen without an appointment.
The researchers also found that three quarters of patients believe community pharmacists should have access to electronic health records, and nine in 10 think their pharmacist and their GP should work together more closely.
Forty per cent of patient said that if they had been unable to be seen at their pharmacy they would have gone to their GP.
Community Pharmacy Scotland CEO Harry McQuillan commented: "CPS is delighted with the report which demonstrates the clear value of community pharmacy teams. The report allows us to highlight this value with key decision makers.
"NHS Pharmacy First Scotland will only add to this report in terms of data. This report, alongside this new service, should support further development of Pharmacy First so that the right person can receive the right care in the right place, with that place so often being the pharmacy at the centre of the individual's community."
Record my learning outcomes