Pharmacies receiving 'surprising' CPCS referrals from NHS 111
Practice
Pharmacies receiving 'surprising' CPCS referrals from NHS 111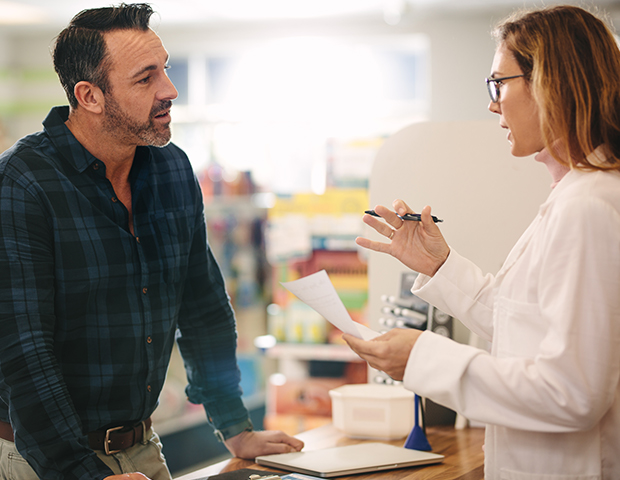 A number of pharmacies have reported being "surprised" at some of the cases referred to them by NHS 111 call handlers during the early weeks of the Community Pharmacist Consultation Service.
In a November 26 briefing on the service, which launched on October 29, PSNC said it had heard of examples such as contractors receiving minor illness referrals when in fact the patient needed an urgent supply of medicine. This may occur where a patient experiences symptoms as a result of missing doses of their regular medication and discusses these symptoms with the call handler, PSNC said.
The negotiator said that in such instances contractors are able to log the case as an urgent supply record despite having initially received a minor illness referral, without needing to request a new referral from NHS 111.
PSNC also reported that contractors had queried why some minor illness referrals specify that the patient "needs to see a GP within 72 hours". The briefing explained that "while this may initially seem an unusual referral for NHS 111 to send to a pharmacy, it is unlikely to be an incorrect one… pharmacists should therefore deal with these CPCS referrals as they would any others".
The PSNC briefing includes a number of advice points for contractors, such as a reminder that locum pharmacists are "expected to be able to provide the service" and emphasising that pharmacy teams "need to be aware of the local systems in place to escalate urgent medicine requests to GP OOH services and minor illness referrals to higher acuity care locations," where escalation is appropriate.
On the question of whether a consultation room must be used for all CPCS consultations, PSNC clarified that it should be used for all minor illness referrals and "in most cases for urgent supply consultations".
Pharmacy Network News recently reported that it had seen documents indicating that pharmacies in England had received over 17,000 referrals during the first two weeks of the service, with around one-third more referrals for urgent supply than for minor illness.