Flu jabs in community pharmacies boost overall uptake
Practice
Flu jabs in community pharmacies boost overall uptake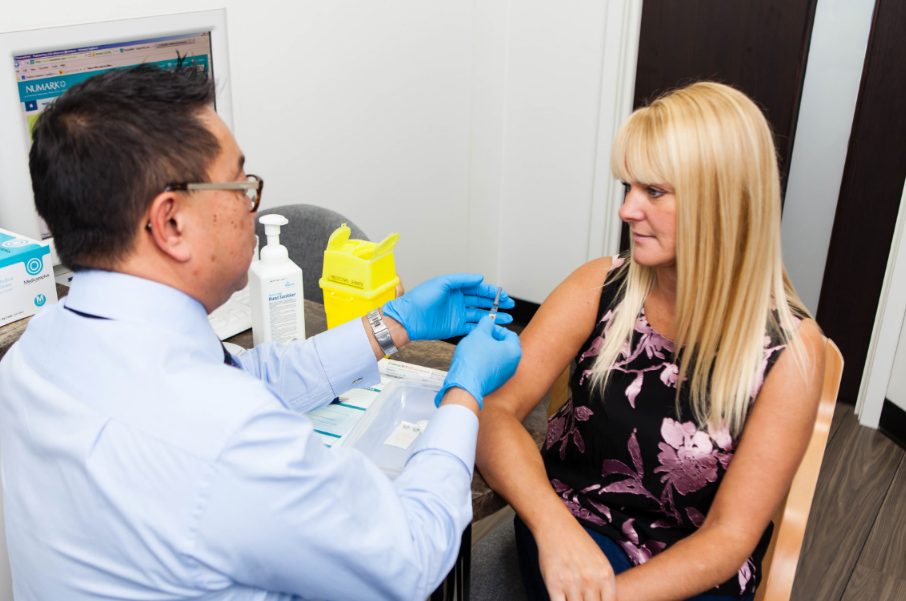 Offering immunisation in community pharmacies increased the number of people in Wales who received the flu jab, according to the first longitudinal study of uptake in the UK.
The new study shows that community pharmacists in Wales "provide convenient access to flu vaccination for many 'at risk' individuals with increasing numbers of patients choosing to visit and revisit the [community pharmacist] in preference to the GP. Importantly, this shift does not reduce GP vaccination numbers."
Community pharmacists administered 103,941 NHS-funded flu vaccinations between 2012 and 2018. The increase from 1,568 (0.3 per cent of all flu jabs) in 2012-13 to 36,238 (5.7 per cent) in 2017-18 correlated strongly with total vaccination numbers.
The proportion of those vaccinated who were younger than 65 years and in an 'at risk' group was significantly higher in community pharmacies than GP surgeries (47.5 and 28.6 per cent respectively). People aged 65 years and older accounted for 59.9 per cent of jabs during the 2017-2018 season. Overall, 57.6 per cent of those immunised were female.
Most people received the jab in October (66.4 per cent) or November (22.5 per cent). The proportion of people vaccinated in October rose from 46.0 per cent in 2012/13 to 65.9 per cent in 2017/18.
People used a pharmacy mainly because of accessibility and because they did not need to book an appointment. Thirty per cent of pharmacy users reported being offered a GP appointment before attending the pharmacy. Of these, 60.1 per cent said that they were unable to attend so took "an active decision to attend" a community pharmacy, the authors say.
"Given the current concerns regarding workload pressures in general practice … it is at least feasible that GPs would have been unable to absorb the vaccinations undertaken by [community pharmacists] and numbers and vaccination rates in Wales could have fallen," the authors remark.
Most previous research assessing delivery of flu vaccines by community pharmacists in the UK focuses on single seasons. "We are unaware of any previous research conducted to longitudinally evaluate any [community pharmacist] flu vaccination programmes," the authors comment.