Storage issues top GPhC 'not met' standards
Practice
Storage issues top GPhC 'not met' standards
Medicines and medical devices continue to account for the greatest number of issues uncovered in GPhC pharmacy inspections, with the regulator's latest data showing premises standard 4.3 is once again the highest ranked 'not met' standard. Data for the first quarter of 2019 is included in the end March 2019 Performance Monitoring Report, which will be discussed by the GPhC at its meeting today (Thursday June 13).
Premises standard 4.3 states: "Medicines and medical devices are: obtained from a reputable source; safe and fit for purpose; stored securely; safeguarded from unauthorised access; supplied to the patient safely; and disposed of safely and securely". Typical issues contributing to failure to meet this broad standard include:
Monitoring of fridge temperatures
Adequacy of date checking processes
Inadequately labelled medicines
Controlled drugs not stored securely
Controlled drugs not safeguarded form unauthorised access
Of 883 routine inspections that were made between 1 January and 31 March, some 45 found a failure to meet the standard. There were also 64 follow-up inspections and 56 visits before registration.
The top five standards 'not met' (with number of inspections and third quarter ranking) were completed by: 1.1 - "The risks associated with providing pharmacy services are identified and managed" (30, 2nd); 4.2 - "Pharmacy services are managed and delivered safely and effectively" (24, 5th); 1.2 - "The safety and quality of pharmacy services are regularly reviewed and monitored" (23, 4th), and 1.6 - "All necessary records for the safe provision of pharmacy services are kept and maintained" (22, 3rd).
The GPhC also notes that Standard 2.1, which relates to staffing, continues to be monitored closely but remains outside the top five standards 'not met' for the second quarter in a row, being ranked 7th with 17 occurrences.
Sponsored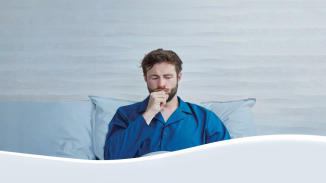 OTC
Discover how aromatic rubs can play a key role in customers' fight against symptoms of colds and congestion
Record my learning outcomes