EPS controlled drug prescriptions to rise dramatically
Practice
EPS controlled drug prescriptions to rise dramatically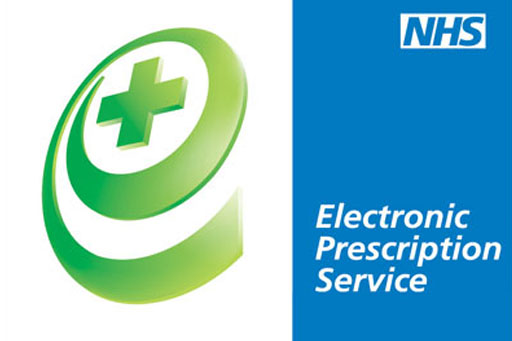 This article was updated on March 4 2019
The number of controlled drug (CD) prescriptions community pharmacies receive via the Electronic Prescription Service (EPS) is to rise significantly, pharmacists have been advised.
This comes as NHS Digital rolls out electronic CD prescription functionality across more GP practices. Rollout for SystmOne practices began yesterday (February 28) and will begin for Vision GP practices on Tuesday March 5.
NHS Digital advises community pharmacy teams: "You should be aware that the number of CD prescription sent via EPS will increase significantly as more GP practices have the functionality switched on.
"It is important that all staff working in your pharmacy, including locums, are aware of the roll out."
Paper FP10 prescriptions will still need to be generated for liquid methadone as not all dispensing systems are equipped to endorse electronic prescriptions for this, NHS Digital says.
'Dispense as you would any other EPS item'
Patients can nominate any pharmacy that has EPS Release 2 enabled, meaning pharmacies can receive an electronic CD prescription "at any time, even if there are no GP practices close to [them] currently live with CD functionality," NHS Digital says.
Pharmacists should inform patients that if they have nominated a pharmacy, most of their items (including CDs) will be sent to that pharmacy automatically. Pharmacies should also decide on a method of 'marking' prescriptions at the time of supply to ensure compliance with the Misuse of Drug Regulations.
Prescriptions for Schedule 2 and 3 CDs received via EPS should be dispensed "as you would any other electronic prescription," NHS Digital says.
The usual best practice guidance of capturing a signature from people collecting CDs applies with EPS prescriptions; signatures can be "captured on the back of a dispensing or prescription token" that is to be sent to NHSBSA. Different rules apply to patients under 16 and those 60 and older.
A pilot that saw Schedule 2 and 3 drugs prescribed via EPS began last October.
Benefits
NHS Digital says the move brings a number of benefits, including fewer prescriptions split between paper and digital, reduced administrative burden for prescribers and pharmacies, greater security and a reduced likelihood of errors being made.
Dr Vishen Ramkisson, Senior Clinical Lead for Digital Medicines and Pharmacy at NHS Digital, said: "This will make a particular difference to those who need controlled drugs the most, such as those nearing end of life who use this medication to manage pain and control unpleasant symptoms. More efficient processes and fewer visits to drop-off paper prescriptions will help make sure these patients can be more comfortable. It will mean a better experience for patients and more efficient services for dispensers and prescribers.
"The pilot has completed with excellent results, making us confident to roll out the process nationally."
Martin Bennett MBE, Chairman & Superintendent Pharmacist at Sheffield-based Associated Chemists (Wicker) Ltd, said: "Being able to receive prescriptions for controlled drugs electronically is a welcome improvement to the Electronic Prescription Service.
"It will speed up the process, reduce the potential of errors when prescriptions are hand written and make the dispensing of controlled drugs safer and more secure."
Record my learning outcomes