Global AMS Fellowship role for UK pharmacists
Population Health
Global AMS Fellowship role for UK pharmacists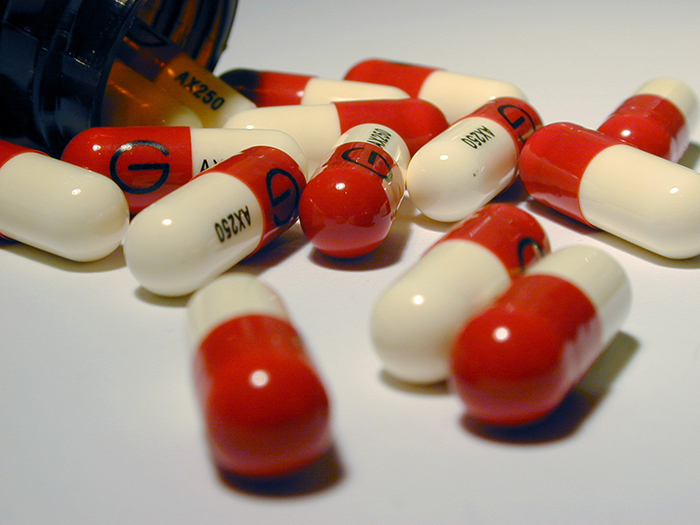 Sixteen pharmacists volunteering as part of the Commonwealth Partnerships for Antimicrobial Stewardship (CwPAMS) programme have been appointed as the first Chief Pharmaceutical Officer (CPhO) for England Global Health Fellows.
The fellowship aims to help pharmacists build on opportunities for personal and professional development through the CwPAMS programme, which takes what has been described as a novel approach to enhancing antimicrobial stewardship (AMS) through establishing partnerships between multidisciplinary teams in four African countries.
It has been developed and sponsored by Health Education England (HEE) with technical support provided by Commonwealth Pharmacists' Association (CPA). The development of the fellowship follows a request from Dr Keith Ridge, England's CPhO, recognising the positive impact the scheme will have for NHS staff.
Technical training
This fellowship role aims to support the pharmacists by broadening the learning of the CwPAMS programme to further their leadership and project management skills. The new Fellows have now received technical training including education in global AMS and behaviour change. They are now commencing project work to further develop skills in AMS procedures, including surveillance, and prudent prescribing. Additionally, the fellowship will offer networking opportunities aimed at sparking new and innovative ideas and collaborations, including with the CPhO's clinical fellows and future leaders fellows.
The pharmacists who have been appointed will be travelling to one of the partner countries (Ghana, Uganda, Tanzania or Zambia) on one or more occasion as part of the CwPAMS programme to lead or contribute to the delivery of interventions/project work in country. The one-year fellowships commence formally on July 4, but some of the fellows have already been out to visit their partner organisations.
Dr Ridge says: "Tackling the growing risk of antimicrobial resistance is a challenge for global society and this initiative offers an excellent professional opportunity, while also sharing their expertise as part of what needs to be a concerted campaign to reduce inappropriate antibiotic prescribing."
"Collaborative approach"
CwPAMS is funded by the UK Department of Health and Social Care's Fleming Fund (part of UK aid), in which 12 multidisciplinary teams of volunteers will partner with counterpart healthcare workers in Ghana, Tanzania, Uganda and Zambia to co-develop interventions to enhance AMS to prevent antimicrobial resistance.
The programme is jointly delivered by Tropical Health and Education Trust (THET) and the Commonwealth Pharmacists' Association (CPA). Co-ordination and recruitment of the pharmacists has been the responsibility of the CPA and its global AMR lead Diane Ashiru-Oredope.
The new global health fellows (with their African partner organisations) include:
Amritpal Atwal, University Hospitals Birmingham NHS Foundation Trust (Pharmaceutical Society of Uganda)
Scott Barrett and Joseph Brayson, Northumbria Healthcare NHS Foundation Trust (Kilimanjaro Christian Medical Centre, Tanzania)
Claire Brandish, Bee Yean Ng and Kate Russell-Hobbs, Buckinghamshire Healthcare NHS Trust (Makarere University School of Public Health, Uganda)
Esmita Charani, Commonwealth Pharmacists Association
Frances Garraghan, Manchester NHS Foundation Trust (Gulu Regional Referral Hospital, Uganda)
Joyce Mahungu, North Middlesex University Hospital NHS Trust (Korle-Bu Teaching Hospital, Ghana)
Preet Panesar, UCLH NHS Foundation Trust (Makarere University College of Health Sciences, Uganda)
Fiona Rees, Brighton & Sussex University Hospital (University Teaching Hospital, Lusaka, Zambia)
Frances Garraghan says: "I have just returned from our first visit to Gulu. We have already been able to share our knowledge and experience and it is so rewarding to know that the team in Gulu are as passionate about improving the use of microbials as we are."
Claire Brandish says: "Having undertaken some initial scoping work as part of the THET/CwPAMs partnership between Nottingham Trent University and the University of Makerere, I have already learnt so much and am excited to see what I can achieve and implement back in the UK. I have been amazed by the collaborative approach, positivity and enthusiasm of the health partnership, who are not afraid to push the boundaries and reach out to include everyone from a 'one health' approach."