Pharmacy Covid vaccination payments rise to £15
Health & NHS
Pharmacy Covid vaccination payments rise to £15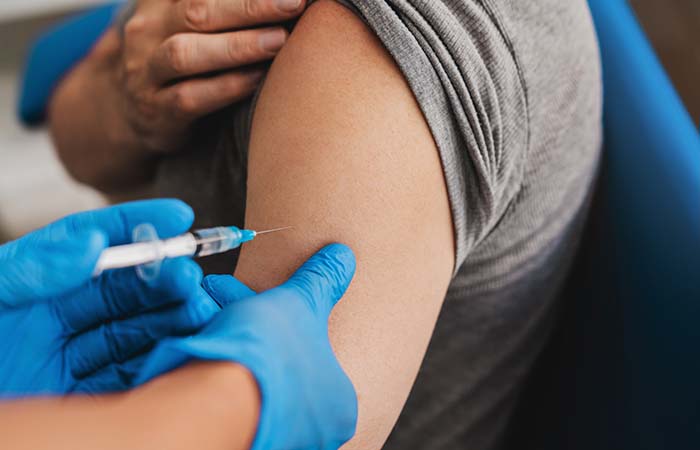 Community pharmacy-led sites providing Covid vaccinations are to receive an increased service payment of £15 for every jab until the end of January.
With the Government seeking to ramp up the booster vaccination campaign amid worries about the spread of the Omicron variant, officials announced yesterday plans to offer a booster jab to all over-18s by the end of January.
As part of this, GPs and pharmacies will temporarily receive an additional £2.42 per jab on top of the current rate of £12.58.
To increase capacity on Sundays when many pharmacies are not usually open, the NHS will offer an additional £5 per shot, while the rate for housebound vaccination of extremely vulnerable patients will rise to £30.
The Government also plans to increase the number of pharmacy vaccination sites from the current total of 1,464, with the Department of Health and Social Care saying yesterday that "1,500 community pharmacy sites" will be offering vaccinations. It is expected that updated guidelines will shortly be published on the NHS England & Improvement website.
There are also plans to open more hospital hubs and pop-up sites, as well as bringing in 400 military personnel.
Health secretary Sajid Javid said yesterday: Since we learnt of the new Omicron variant a few days ago, our strategy has been to buy the time we need to assess it while doing everything we can at pace to strengthen our defences.
"Our best weapon to fight the virus is to get as many jabs in arms as possible. That is why I asked the JCVI to urgently look at expanding and accelerating the vaccination programme in light of the Omicron variant."
Government 'looking at' letting technicians do jabs
Concerns have been raised around the impact the ramped-up booster programme could have on workforce strain within pharmacies. Health minister Maria Caulfield said on Twitter today the Government was "looking at" proposals to allow pharmacy technicians to vaccinate through a PGD to help free up mpre capacity.
Speaking on Radio 4's Today Programme this morning, Association of Independent Multiple Pharmacies chief executive Leyla Hannbeck warned that while pharmacies have "the willingness to get involved, and the infrastructure," the sector needs "support from the Government" in terms of funding and workforce.
"Our concern is that we're not going to get adequately compensated for this… we have to make sure our business as usual continues as well," she added citing this year's record-breaking flu vaccination programme as another priority.
Royal Pharmaceutical Society England board chair Thorrun Govind said: "Pharmacists and pharmacy teams across the health service in England have been crucial to the success of the flu and COVID-19 vaccination programmes from the outset.
"With health and care staff already under pressure as we head in to winter, the Government has rightly recognised the need for additional resources to accelerate the COVID-19 booster roll-out.
"This must be backed up on adequate vaccines supplies, a robust booking system, and clear communication with the public on when they are eligible to come forward."