Pharmacists asked to watch out for signs of child abuse during lockdown
Health & NHS
Pharmacists asked to watch out for signs of child abuse during lockdown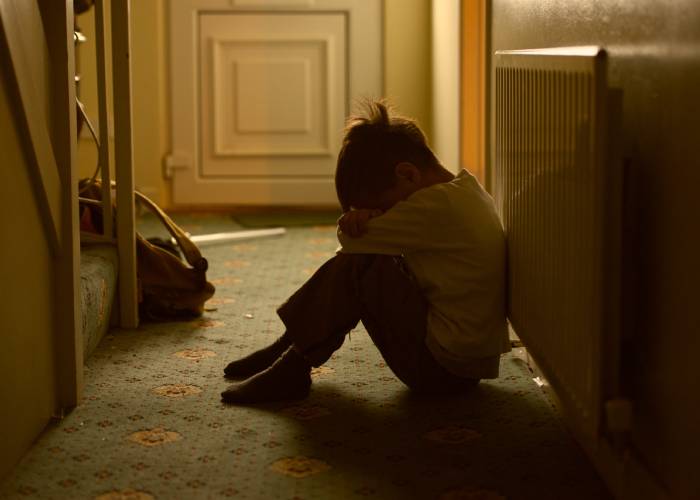 A UK children's charity is asking people such as pharmacists, carers and GPs to be vigilant to signs of child abuse amid concerns that cases may be going unnoticed during lockdown.
The Children's Society has teamed up with the National Police Chiefs Council (NPCC) to launch a new poster campaign urging people to 'Know, Look, Act'. The poster can be downloaded from the charity's website. 
The campaign urges neighbours and key workers coming into contact with children to watch out for signs a child may be at risk, including:
Guarded behaviour around certain people
Sudden changes in behaviour
Bruises, burns, bite marks or fractures
Children appearing withdrawn, anxious or frightened
Hearing or seeing shouting and violence towards a child
Children seen carrying or using drugs
Children being late or arriving home late in different cars
Unaccompanied children visiting a house where only adults live.
"People are being urged to stay curious, look beyond the obvious and report any concerns rather than attempting to intervene themselves," said the charity.
"They are urged to notify their safeguarding lead if they are visiting in a professional capacity and to contact police on 101 or 999 in an emergency. They can also call the children's charity the NSPCC on 0808 800 500 for advice or guidance."
The campaign comes as most pupil face a longer than usual summer break, with schools now now set to fully reopen until September. The poster has gone to police forces throughout the country, as well as to businesses and health and care settings.
Jane Simmonds-Read of the Children's Society said: "It's a real worry that horrific child abuse and exploitation, which might be picked up on quickly in ordinary times could be going under the radar right now.
"We can all play a vital role in protecting vulnerable children, which is why we are urging anyone with concerns – be it a pizza delivery driver, gas engineer or a worried neighbour – to take responsibility and report them.
"If something doesn't feel right, it might not be and by speaking out you could help a child escape a really dangerous, traumatic situation."
Chief constable Simon Bailey, NPCC lead for child protection, said: "Child protection and safeguarding the vulnerable remains a priority for policing. We know the home is not the safe place it should be for all children, and the coronavirus restrictions have left young people at greater risk of familial abuse and online exploitation.  
"There is also less opportunity for a child being abused to seek help or raise the alarm to anyone. 
"Information from communities is a vital part of our work to protect children, which is why we are working with The Children's Society to raise awareness of the risks to children during the COVID-19 crisis through this campaign which is being supported by forces nationwide. 
"If you suspect that a child is at risk of being abused or exploited, don't hesitate to call police and raise your concerns – your call could save a young person from further harm."