Pharmacists asked to promote Raynaud's awareness
Health & NHS
Pharmacists asked to promote Raynaud's awareness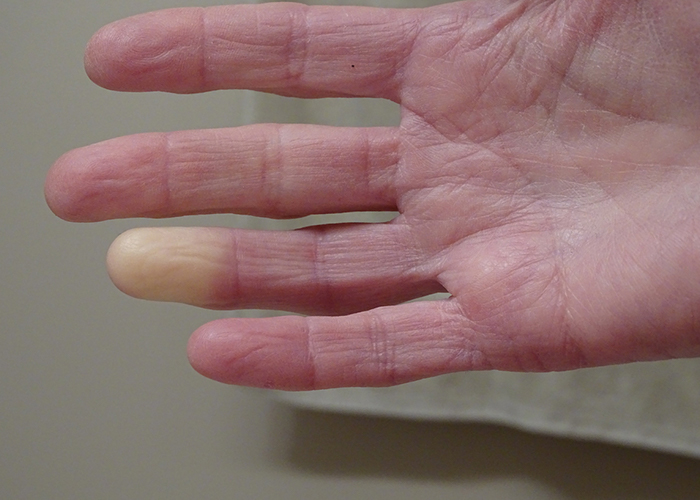 Health charity Scleroderma & Raynaud's UK (SRUK) is asking community pharmacists to help patients identify and treat the symptoms of Raynaud's.
With Raynaud's Awareness Month lasting throughout February, the charity is encouraging pharmacists and other healthcare professionals to order flyers and posters with information on the syndrome, and to direct individuals with symptoms to an online test.
Raynaud's sufferer Elizabeth Hooks said: "Raynaud's is a largely invisible condition, unless someone is in the midst of an attack and even then only those who know the signs may realise that you are in pain.
"A little act of kindness can go a long way – perhaps give them a seat away from a draughty window or air con, offer to get them a hot drink, help them manage their stress or give them a helping hand in the supermarket.
"Attacks don't only happen when we are cold, attacks often come on after busy day at work. These are frustrating when they stop you from being able to cook dinner or get on with your evening."