Further doubt cast on hydroxychloroquine efficacy
Health & NHS
Further doubt cast on hydroxychloroquine efficacy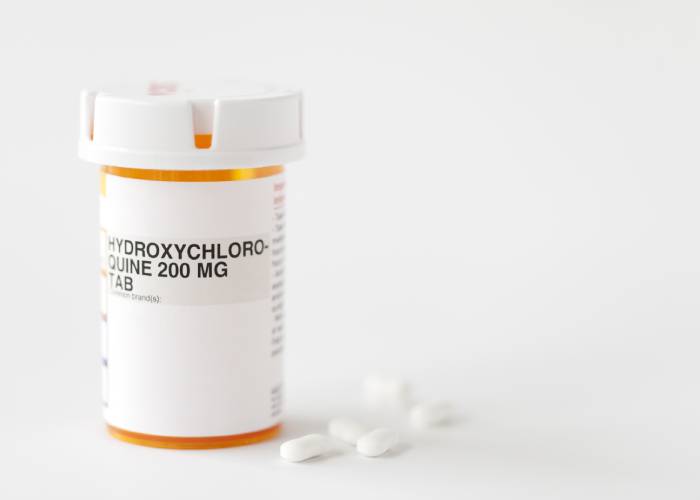 Recent studies throw further doubt on the efficacy of using hydroxychloroquine to treat patients with Covid-19.
A French study published in the British Medical Journal on May 14 found the drug had little impact on survival rates for patients admitted to hospital with severe coronavirus requiring oxygen treatment.
Eighty-four patients in the study were given hydroxychloroquine within 48 hours of admission, with 89 patients in the control group. At 21 days, survival rates without transfer to intensive care were marginally higher in the control group (76 per cent versus 75 per cent in the test group), as were overall survival rates (91 per cent versus 89 per cent).
The treatment group had a slightly higher chance of avoiding acute respiratory distress syndrome and of being weaned from oxygen by day 21.
However, eight patients in the treatment group had to discontinue hydroxychloroquine after experiencing electrocardiographic modifications.
The authors said their results "do not support" the use of hydroxychloroquine in Covid-19 hospital patients who need oxygen treatment.
A second study in China, also published in the BMJ, found that of 150 Covid-19 patients (the vast majority of whom had mild to moderate symptoms) those receiving standard care were slightly more likely to test negative for the virus by day 28 than those receiving standard care plus hydroxychloroquine.
On average, patients receiving hydroxychloroquine showed alleviation of symptoms after 19 days, compared to 21 days for the control group.
The most common adverse side effect in the treatment group was diarrhoea, which was not reported in those receiving standard care only. Hydroxychloroquine was discontinued in one patient who complained of blurred vision, and the dose lowered for another patient experiencing thirst.
The authors said their findings "do not provide evidence to support an increase in the probability of negative conversion of SARS-CoV-2 conferred by the addition of hydroxychloroquine administration to the current standard of care in patients admitted to hospital with mainly persistent mild to moderate covid-19".
The UK Government has included hydroxychloroquine in all three of its major Covid-19 clinical trials, and over the past two months has spent £20m entering into 16 contracts for medicines including chloroquine, hydroxychloroquine and chloroquine phosphate.