Diabetes prescriptions on the rise in England, latest figures reveal
Health & NHS
Diabetes prescriptions on the rise in England, latest figures reveal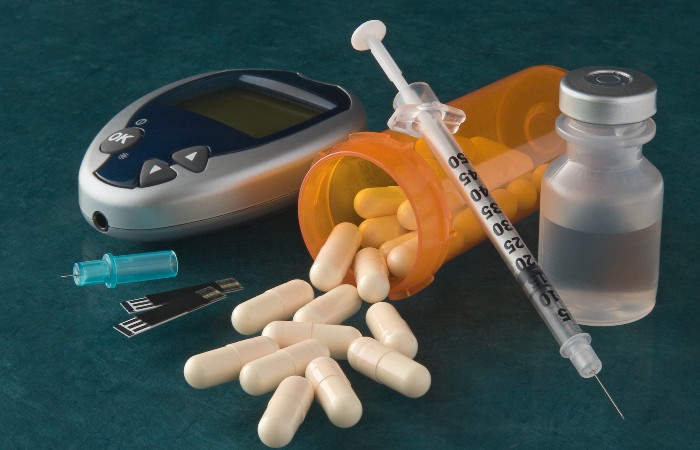 The number of diabetes drugs prescribed in England is on the increase, according to the latest official NHS figures.

The NHS Business Services Authority said 60.3 million items were prescribed in 2021-22 compared with 57.9 million in 2020-21 and 49.7 million in 2015-16.

The number of patients who received prescriptions for diabetes drugs also increased from 3.05 million last year to 3.2 million this year.

The cost of diabetes drugs stood at £1.25bn in 2021-22, up from £1.19 billion last year, while the cost of the drugs accounted for 13 per cent of the total spend on all prescribed items. That compared with 10.4 per cent in 2015-16.

Antidiabetic drugs were the most prescribed diabetes treatment this year with over 45 million items, an almost five per cent increase on the 43.1 million last year, although the prescribing of diabetic diagnostic and monitoring agents fell from 6.94 million items last year to 6.85 million.

Prescribing of insulin items increased from 7.52 million to 7.81 million and hypoglycaemia treatments rose from 319,000 to 349,000.

Antidiabetic drugs cost £746m in total in 2021-22 compared with £686m last year while the cost of diabetic and diagnostic and monitoring agents fell from £148m to £139m.

There was an increase in the cost of insulin items from £353m to £361m this year. Items for hypoglycaemia saw a decrease from £4.31m in 2020-21 to £4.29m.

The average number of items per patient rose each year between 2016 and 2020 from 17.5 items to 19 but fell between 2020-21 and 2021-22.

Male patients aged 60 to 64 were most commonly prescribed drugs for diabetes in 2021-22 followed by males aged 70 to 74 then males aged 65 to 69.

Two and a half times as many patients in deprived areas were prescribed diabetes drugs this year than in the least deprived parts of the country.
Record my learning outcomes