RPS director for England to leave in October
Health & NHS
RPS director for England to leave in October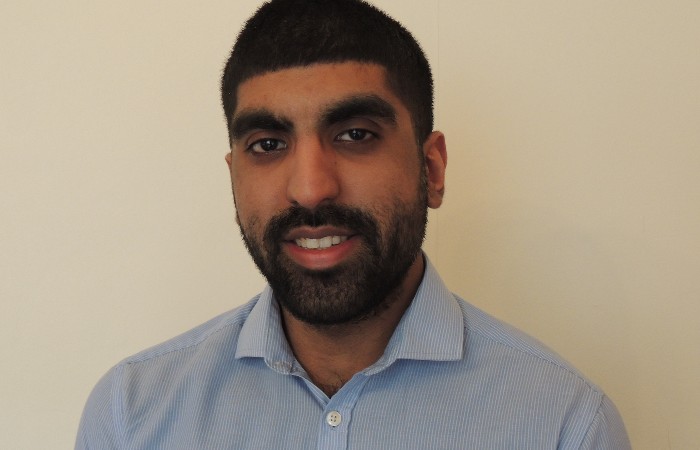 Ravi Sharma is to leave his role as director for England at the Royal Pharmaceutical Society in October.
Sharma (pictured), who has been in the post for almost four years and works on a weekly basis as a prescribing pharmacist in a GP practice, has been appointed the head of pharmacy at Luton and Dunstable University Hospital which is part of the Bedfordshire Hospitals NHS Foundation Trust group.
He has helped the RPS forge links with the Department of Health and Social Care and other major organisations and tried to ensure pharmacists play an integral part in health policies. He has also led calls for pharmacists to have a leading role in pharmacogenomics by using genomic testing to optimise patients' use of medicines and ensure genomics is embedded into pharmacists' education and training.
The RPS chief executive Paul Bennett said the professional leadership body will start looking for a replacement shortly.
"Ravi has made a significant contribution to the organisation during his time with us," Bennett said. "His drive and enthusiasm for advancing the recognition of the role of the Society itself and of pharmacists and professional practice is probably best reflected by his desire to ensure a real focus on personalised medicines and his work on equality and diversity, workforce wellbeing, and most recently the development of a new vision for pharmacy in England.
"He has developed stronger relationships and collaborative working with Government, Department of Health and Social Care, NHS England, professional leadership bodies, organisations and patient groups over the years to support implementation of our policies and advocacy work."
Robbie Turner and Gail Fleming, who were both made redundant by the RPS earlier this year, paid tribute to Sharma on social media.
Turner took to Twitter to describe him as "a powerhouse of momentum and achievement" at the RPS while Fleming said she has "fond memories of our time at RPS and the things we hoped to achieve there."