Pharmacy figures will discuss drug-related deaths in Scotland next month
Health & NHS
Pharmacy figures will discuss drug-related deaths in Scotland next month
Leading figures from the pharmacy profession in Scotland will come together next month to discuss how the sector can continue to help prevent drug-related deaths in the country as part of a new initiative launched by a professor with expertise on substance misuse.
Catriona Matheson from the University of Stirling, who chairs the Ministerial Drug Death Task Force for Scotland, launched the Scottish Pharmacy Alliance, a body that will see practising pharmacists, heads of the profession and health experts examine what more can be done to support people battling addiction and support the Royal Pharmaceutical Society's strategy on drug-related deaths.
The 1,339 deaths in Scotland in 2020 was a five per cent increase on the previous year and the highest number ever recorded, according to the United Kingdom Statistics Authority. The number of deaths has been rising steadily since 1996 but has climbed sharply from 2013.
The biggest increase in death rates has been among 35 to 44-year-olds and 45 to 54-year-olds. Opioids such as heroin, morphine and methadone were responsible for 89 per cent of deaths while benzodiazepines such as diazepam and etizolam caused 974 of total deaths. Gabapentin and/or pregabalin and cocaine were attributed to 502 and 459 deaths respectively.
Figures from Public Health Scotland revealed that of the 10,900 people who underwent initial assessments for specialist drug treatment in 2019-20, more than half were over the age of 35. Heroin was the substance people most commonly reported as the drug they needed support with.
The University of Stirling said any new services and improvement of current ones need to be underpinned by "appropriate support and funding." The Alliance is working alongside pharmacist Jonathan Laird who has provided the venue for its meetings. The first meeting is on May 16 and the group said it will publish its minutes.
"My work on the Drug Death Taskforce has encouraged me to see that there is genuine commitment to do the right thing from those working at the coalface, as pharmacy staff do," said professor Matheson.
"Pharmacists understand the importance of using an evidence-based approach because of their scientific training so they are an invaluable asset in the drive to reduce drug harm.
"If the pharmacy profession can come together and demonstrate the leadership required, hopefully other groups can do the same."
Mr Laird said the "calibre of professionals" who will attend the first meeting gives him optimism the Alliance "can reach across political boundaries and find consensus on how the pharmacy profession can come together to tackle this complex problem".
Sponsored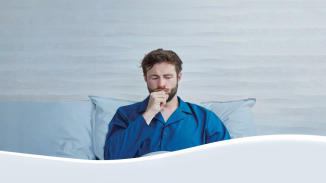 OTC
Discover how aromatic rubs can play a key role in customers' fight against symptoms of colds and congestion
Record my learning outcomes