Government has 'no plans' to raise prescription charge this year
Health & NHS
Government has 'no plans' to raise prescription charge this year
The prescription charge in England will remain fixed at £9.35 in the next financial year, a Government minister has confirmed, ending months of speculation.
Edward Argar MP, a minister with the Department of Health and Social Care, recently revealed that there is "currently no planned announcement on any future increase" on April 1 due in part to ongoing inflationary pressures.
Responding to a question submitted by shadow attorney general Emily Thornberry, Mr Argar added that the Government took account of "a range of evidence" in making its decision, including cost of living measures such the gross domestic product deflator.
This is the first time in 12 years the prescription charge – which stood at £7.65 per item in 2012-13 – has been frozen from one year to the next. It rose by 20p in the 2021-22 financial year.
It remains unclear whether the Government will go ahead with proposals to increase the age at which patients are eligible for free prescriptions from 60 to the state pension age, which is currently 66.
The DSHC launched a consultation on the issue last September, citing the fact that many people aged between 60 and 65 are "economically active" as a possible reason not to offer them free prescriptions any longer.
A DHSC spokesperson commented: "Around 90 per cent of community prescription items in England are free of charge, and people don't pay if they are on a low income, over 60 years old, or have certain medical conditions.
"The upper age exemption has not changed since 1995 and that is why we have consulted on restoring the link with the state pension age. We are considering the responses carefully and will respond in due course."
RPS England Board Chair Thorrun Govind commented on the announcement: "With continued pressures on teams, pharmacists should be allowed to focus on treating patients and prescriptions should not just be affordable, but they should be accessible to all.
"It is extraordinary that the Government is considering forcing the over 60s to start paying prescription charges, as all prescriptions are free for everybody in Scotland, Wales and Northern Ireland.
"With the cost of living impacting all of Great Britain, the Government should abolish prescription charges in England all together."
Sponsored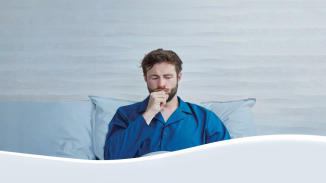 OTC
Discover how aromatic rubs can play a key role in customers' fight against symptoms of colds and congestion
OTC
Understand how fungal nail infections develop and help manage customer expectations around treatment
Record my learning outcomes