Javid wants more patients to go 'directly to pharmacies'
Health & NHS
Javid wants more patients to go 'directly to pharmacies'
Health secretary Sajid Javid has said the Government wants to introduce a minor ailments model that sends more patients "directly to pharmacies".
Addressing the National Pharmacy Association's centenary dinner in London last night, Mr Javid said he wanted to "go further" than the Community Pharmacist Consultation Service by making it "quicker and easier" for patients to access care.
"That's one of the reasons why we're working up plans for a pharmacy first model in England that will direct more patients directly to pharmacies without having to go to see their GPs," he said.
"This will help us to beat the backlog and make sure that even more people can benefit from [pharmacists'] brilliant advice and care."
Mr Javid revealed in October that he was exploring the possibility of using Scotland's Pharmacy First model as a template for England. Following this, Pharmacy Network News asked NHS England & Improvement head of pharmacy integration Anne Joshua whether the NHS would consider allowing patients to self-refer to pharmacies without involving general practices or NHS 111.
She responded by saying that NHSE&I was "still committed" to the present model, which she said patients "really value".
'Custodians of the nation's health'
During his speech last night, Mr Javid said said: "I want community pharmacies to be at the very heart of primary care – not just treating people but preventing people from becoming patients in the first place.
"You are the custodians of the nation's health and the friendly face of healthcare in our communities."
NPA chair Andrew Lane commented: "Having stepped up to save many lives during the pandemic, pharmacies can now become the backlog busting centrepiece of the NHS's recovery from Covid-19. We can dramatically improve access to healthcare, and free up well over 20 million GP and hospital appointments.
"However, funding cuts for pharmacies in England need to be reversed if we are to power our can-do agenda for improving patient care and tackling the NHS backlog."
Prince Charles: Pharmacy about people, not just pills
The NPA dinner also saw the Prince of Wales address pharmacists through a pre-recorded video.
He thanked pharmacies for their "tireless efforts" during the pandemic and described pharmacies as "a place where science and society meet… part of the fabric of neighbourhoods".
"Pharmacies are about people and places, not just pills," he added.
Sponsored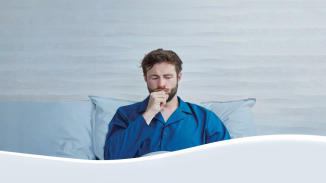 OTC
Discover how aromatic rubs can play a key role in customers' fight against symptoms of colds and congestion
Record my learning outcomes