Mental disorders in children and youngsters on the rise
Health & NHS
Mental disorders in children and youngsters on the rise
Rates of mental disorders in children and young people in England have increased in the last four years according to a new study.
The results of an online questionnaire published by NHS Digital indicate that one in six six to 16-year-olds may have had a mental health illness compared with one in nine in 2017. In 17 to 19-year-olds, rates of probable mental disorders went from one in 10 to one in six in 2021.
The questionnaire, which drew responses from parents, children and youngsters, examined emotional problems, behaviour, relationships hyperactivity and concentration.
Answers were used to assess the probability of a mental disorder as unlikely, possible or probable. Over 3,660 children and young people aged six to 23 were surveyed in 2017 and 2021.
The research found the number of 11 to 16-year-olds with possible eating problems increased from seven per cent in 2017 to 13 per cent this year. In 17 to 19-year-olds, it rose from 45 per cent to 58 per cent.
Thirty-nine per cent of six to 16-year-olds experienced deteriorating mental health between 2017 and 2021. Fifty-three per cent of 17 to 23-year-olds experienced a decline during the same period.
Girls aged 11 to 16 and women between 17 and 23 were more likely than boys and young men in the same age ranges respectively to have experienced mental health illness.
The survey was carried out by the Office for National Statistics, National Centre for Social Research, University of Cambridge and University of Exeter.
Sponsored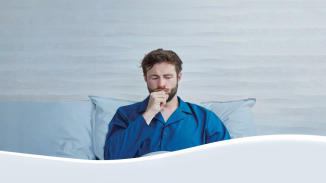 OTC
Discover how aromatic rubs can play a key role in customers' fight against symptoms of colds and congestion
Record my learning outcomes