Collection codes required in updated lateral flow service
Health & NHS
Collection codes required in updated lateral flow service
Individuals who want to access lateral flow testing kits from pharmacies will first need to register online from October 4 as the Pharmacy Collect service is being updated.
A number of changes are being made to the service, which sees pharmacies give out testing kits free of charge to asymptomatic individuals to use away from the pharmacy.
From October 4, the number of kits pharmacies can supply will be reduced from four to two, bringing the sector in line with other test kit providers.
Meanwhile, individuals will need to register for a 16-digit collection code on the Gov.uk website or by calling 119 before picking up a kit from a pharmacy. Where an individual presents at the pharmacy not having registered for a code, contractors are expected to encourage them to register but may still issue kits if the individual does not wish to do so.
While under the current terms of service pharmacies receive a flat fee of £1.50 plus VAT for all transactions, from October they will get a higher fee of £1.70 for individuals presenting with a collection code and a lower fee of £1.20 for "anonymous" transactions where no code is given.
Contractors will be required to record data for all transactions on the Manage My Service portal, including the collection code where this is provided, the LOT number for kits handed out, the date of collection and how many kits are provided.
These data entry requirements are in place to help NHS Test and Trace identify areas where demand for testing is high. Data must be recorded at least once a week by the close of business on the last trading day of the week, while daily data entry is preferred, says the NHS.
Those who fail to record stock supplies "will be assumed to have given no stock out, and therefore any additional requests for stock will be seen as over-stocking," said Test and Trace.
In addition, if pharmacies record rates of anonymous collections that are significantly higher than local or national averages, Test and Trace will approach them "to seek to understand the reasons for this" and may take further action such as withholding future test kit deliveries if the contractor fails to provide satisfactory information.
At least 93 per cent of pharmacies have signed up to provide the current version of Pharmacy Collect since it launched this spring. Any contractors who do not wish to provide the update service should inform Test and Trace no later than 23:59 on September 19, or give a minimum of four weeks' notice should they wish to withdraw from the service after October 4.
Sponsored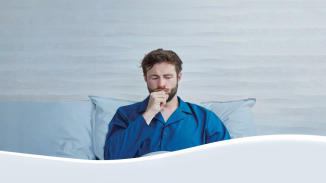 OTC
Discover how aromatic rubs can play a key role in customers' fight against symptoms of colds and congestion
Record my learning outcomes