Government launches obesity programme for kids and adults
Health & NHS
Government launches obesity programme for kids and adults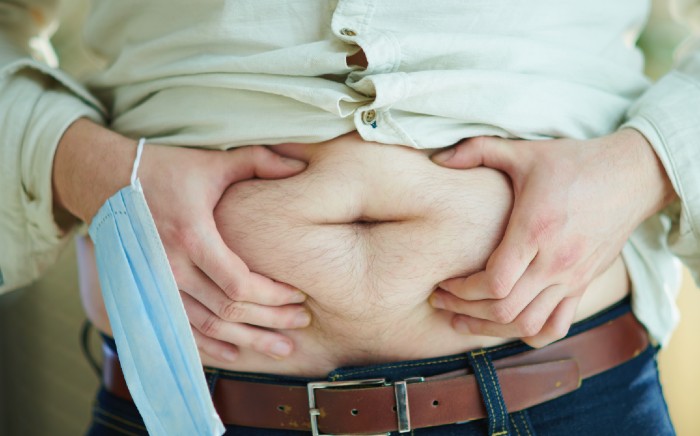 A new scheme has been launched by the government to fight obesity in England.
The NHS Digital Weight Management Programme, which the Department of Health and Social Care said is being supported by £12m of Government funding, will see GPs and primary care teams provide free support online to adults who are obese and have been diagnosed with diabetes and/or high blood pressure.
The DHSC also said it is making £30m of fresh funding available to local councils to provide "expanded management services for adults living with obesity".
"Services can be delivered face to face, remotely or digitally," the DHSC said. "With 98 per cent of councils accepting the funding, individuals will be able to sign up for this help via their primary care services or in some areas refer themselves via their local authority.
"In most areas, services will include 12-week sessions, with dietary advice, physical activity guidance and support to help people start and maintain healthier habits."
In England, nearly two-thirds of adults are excessively overweight or obese while one in three children leave primary school overweight or obese. Obesity-related illness costs the NHS £6bn a year.
The DHSC said another £4.3m has been given to 11 local councils to increase the roll-out of children's weight management services during the remainder of this year and next year.
This, the DHSC said, will allow councils to pilot "new ways to improve access to services" for as many as 6,000 children who are excessively overweight or obese.
"We want to make the healthier option the easy option but we still know losing weight can be difficult for people," said the pharmacy minister Jo Churchill.
"Making sure the right support is available means that we can help individuals make the most of the positive impact that reaching a healthier weight can have both physically and mentally. The benefit is theirs.
"It's really important we help people access services that are convenient for them and tailored to their needs. By expanding virtual and face-to-face weight management support across the country, we're bringing improved health and wellbeing closer to home."
The programme comes just as the government is about to launch the Office for Health Promotion which the DHSC said "will lead national efforts to level up the health of the nation by continuing to support people living with obesity, supporting mental health and promoting physical activity."
It aims to ensure local and central government work together to give people living with obesity access to services.
Its goal is to reduce the number of obese children by 50 per cent by 2030 through effective weight management initiatives, the restriction of unhealthy food advertising on TV and a crackdown on unhealthy retail food and drink promotions.
There is also a focus on getting food outlets such as restaurants, cafes and takeaway establishments to label the amount of calories on their products.
Record my learning outcomes