London's first detox unit for the homeless opens on Monday
Health & NHS
London's first detox unit for the homeless opens on Monday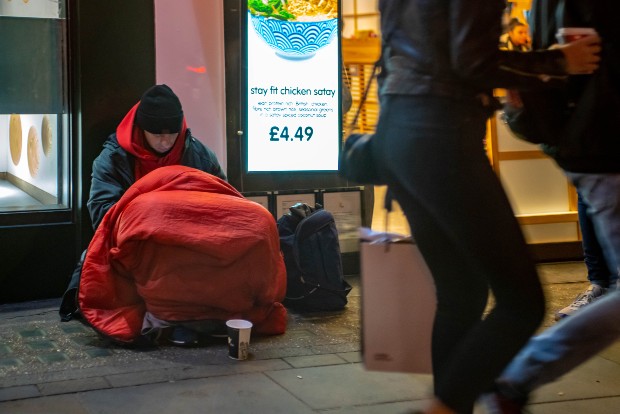 Homeless people in London will be offered support to stop drinking and taking drugs from Monday when the capital's first detox unit specifically for them opens.
The unit, which will be based at St Thomas' Hospital and was established by Public Health England alongside Greater London Authority, Guy's and St Thomas' NHS Foundation Trust and London councils, is part of a wider Government approach to helping get homeless people off the streets and reduce the burden of substance misuse on the NHS.
The rate of hospital alcohol admissions for mental and behavioural disorders in London rose from 295 per 100,000 admissions in 2018 to 425 per 100,000 in 2019, according to PHE.
The service will also help people sleeping rough to stop smoking, eat healthier, improve their mental health, undergo screening and take up vaccinations, offering them "peer support, groups and activities" and access to psychiatrists and psychologists "to help patients begin a recovery from life on the streets and harmful substance use".
The service is being funded by grants from the Ministry of Housing, Communities and Local Government and local authority budgets. PHE said it was the first "of several new pan-London substance misuse services" that are expected to open this year.
"Referrals will come from across London and local authorities will ensure that people supported by the service have somewhere suitable to go after their detox period has been completed," PHE said.
The project is part of the government's pledge to invest £750 million to try and end rough sleeping this year, with £52 million going towards substance misuse support services.
"We are delighted to have been able to lead on the creation of this fantastic new unit that will provide life-changing and life-saving treatments to some of London's most vulnerable homeless people," said Alison Keating, head of alcohol, drugs and tobacco at PHE London.
"Joint working with some of the city's leading organisations has helped us to provide this avenue off the streets and out of addiction.
"We will continue to work across organisational boundaries to build on this innovation and make a real and sustained difference to London's most vulnerable populations."
Record my learning outcomes