Pharmacy LFD test service launched in Scotland
Health & NHS
Pharmacy LFD test service launched in Scotland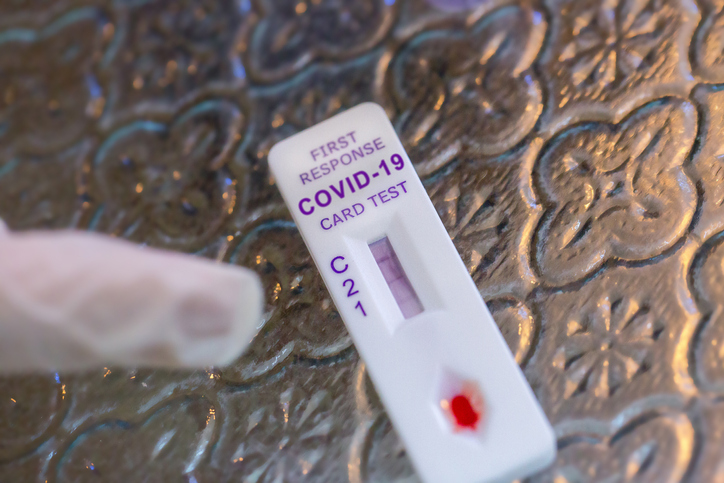 A pharmacy distribution service offering people free-of-charge access to lateral flow (LFD) test kits for Covid-19 is being introduced in Scotland.
Pharmacy contractors who sign up for the service will receive a participation fee of £450 to cover initial set-up costs and a distribution fee of £2 per kit. They will also receive poster material and leaflets to support the campaign.
The Scottish Government has announced the introduction of free LFD home test kits for everyone in Scotland, even if they have no symptoms of Covid-19, but access to kits is currently only available online or by phone.
Pharmacies will not be involved in the generation of test results, or reporting of the results, but will be required to provide key information to people when they collect their test kit.
Contractors must order test kits from Alliance, which is the participating wholesaler. Test kits will be supplied free of charge by the wholesaler as part of its standard delivery.
Test kits are supplied in cartons containing 54 boxes, with each box (for an individual person) containing seven test kits. This allows the person to test themselves twice weekly over a three-week timeframe, with an additional test kit to factor in the potential for a void test.
To support product recall and public traceability contractors must record the lot number, supplying wholesaler and date of receipt of each carton from the wholesaler. Records should be retained for six months.
Pharmacy teams will also be required to capture appropriate patient data as part of the service. They must ensure that CHI is recorded, where available, along with the LFD kit batch number. Payments will be made monthly in arrears using the Universal Claim Framework.
The registration form and service specification is set out in the latest Scottish Government Circular PCA (P)(2021) 08. The service will be reviewed at the end of August.
Record my learning outcomes