NI pharmacists voice concern about impact of Protocol
Health & NHS
NI pharmacists voice concern about impact of Protocol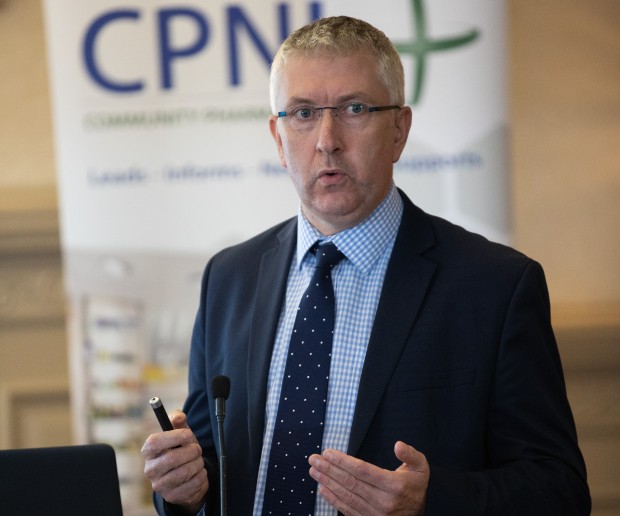 The UK and European Union must engage in constructive talks to ensure the continued supply of medicines in Northern Ireland, a community pharmacy representative has said.

Gerard Greene, chief executive of sector negotiator Community Pharmacy Northern Ireland, was commenting last night (May 17) on a motion brought to the NI Assembly concerning the supply of medicines from Great Britain – one of the major concerns sparked by the Northern Ireland Protocol.

Mr Greene commented: "Under the terms of the NI Protocol, Northern Ireland will align with EU regulations on medicines whilst GB will maintain current arrangements. Currently, Northern Ireland receives approximately 98 per cent of its medicines and medical supplies from Great Britain and at industry and Government levels, huge efforts are going into looking at a range of ways, including the re-routing of medicines, to mitigate against any disruptions.

"As time ticks down, local community pharmacy teams from across Northern Ireland are becoming increasingly concerned about not having the same access to medicines that they do currently. The Department of Health understands and appreciates our concerns.

"The worry is that if solutions are not sought now and implemented in time, then supplies into Northern Ireland are at risk. We need to have arrangements in place that protect us against this happening. With the 12-month grace period set to expire at the end of December 2021 there is still a significant amount of work to do.

"We would call for open and constructive engagement between the UK and the EU to find long-term and workable solutions to this so that people in Northern Ireland do not experience any disruption in the supply of essential medicines and medical devices."

The British Generic Manufacturers Association said in April that some of its member companies were already "seeing major challenges to supplying medicines to Northern Ireland patients".

"Without a solution immediately, some manufacturers report that up to 90 per cent of medicines could be at risk of being withdrawn," said BGMA chief Mark Samuels.
Record my learning outcomes