Alphega joins Covid vaccination drive
Health & NHS
Alphega joins Covid vaccination drive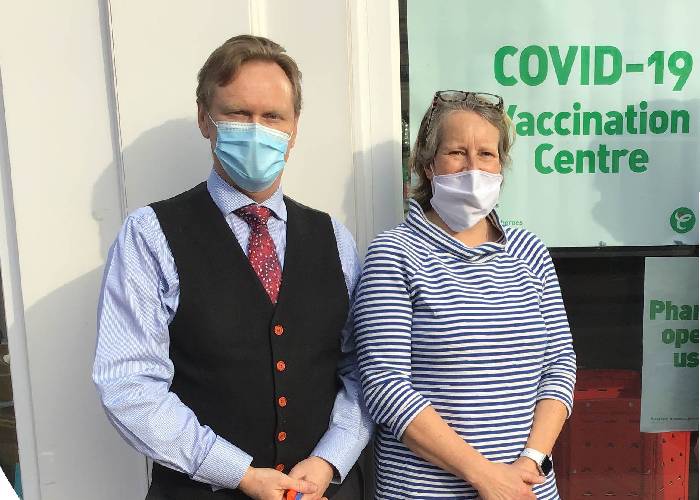 Alphega Pharmacy is spearheading a major Covid-19 vaccination drive in the sector.
Over 40 members of the virtual chain are now offering the jab in locations including Dorset, Dudley, Bristol and London. A further 20 independent pharmacies in the group are set to provide a vaccination service in the next few weeks.
Throughout the pandemic, Alphega has helped members by supporting application and submissions to become certified Covid-19 vaccination sites, providing over 30,000 pieces of social distancing material, launching a Covid hub with resources, toolkits and signage, and providing more than 3,000 face visors and over 800 digital tablets to allow pharmacists to carry out remote patient consultations.
Raj Nutan, head of Alphega Pharmacy, said: "We are incredibly proud to be part of this national effort to protect our local communities against Covid-19. Community pharmacies are often at the heart of areas where there are higher levels of health challenges and vaccine hesitancy."
Dhimant Patel, owner of Healthways Pharmacy in Harrow, London said: "We have all seen the effect that Covid-19 has had on our local communities across the UK [and] we're delighted to be part of the solution to fight the coronavirus pandemic. This vaccination programme is something we have a key role to play in, particularly in reassuring patients, dispelling myths and misconceptions about Covid-19 vaccines and boosting uptake."
Pictured are Martyn Lewis and Jackie Lewis, Alphega Pharmacy Member, Lewis Pharmacy, Exmouth, who are providing Covid vaccinations.

Record my learning outcomes