Welsh government launches plan to transform hospital pharmacy
Health & NHS
Welsh government launches plan to transform hospital pharmacy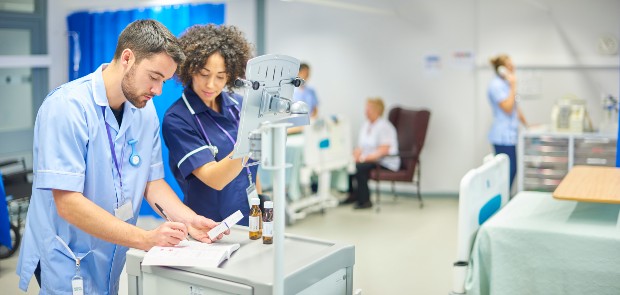 The Welsh Government has today (March 17) unveiled plans to transform hospital pharmacy services in the country and pledged to invest £67 million to improve the way medicines are prepared for patients.
The five-year Transforming Access to Medicines programme will see the creation of three new integrated regional facilities in North, South West and South East Wales that will increase the NHS' ability to provide quality medicines and use technology and automation more effectively to improve patient safety.
The aim is to better prepare medicines, including life-saving treatments for cancer, intravenous antibiotics and parental nutrition, as well as create jobs and boost productivity.
The Welsh Government also said the funding will facilitate collaborations between universities and the NHS and support clinical trials and research into "innovative products that allow medicines to be given at or closer to people's homes rather than in hospital."
The plans will build on the government's 10-year vision for pharmacy in Wales which looks to forge stronger links between hospital and community pharmacy and primary care.
"The regional facilities will be the first of their kind in the UK and will deliver huge benefits, not only for existing medical treatments but also enabling development and research for new treatments," said health minister Vaughan Gething.
"The funding will invest in the future workforce and develop vital skills for a service that is seeing increasing demand. The plans announced today will further support the access to innovative medicines patients in Wales have through our New Treatment Fund and will bolster our commitment to ensure people across Wales have prompt access to the latest and best treatments."
Suzanne Scott-Thomas, chair of the RPS Welsh Pharmacy board, said the plans will "help sustain and improve pharmaceutical care for patients throughout Wales."
"We are delighted that the Welsh government has agreed to prioritise plans to transform the preparation and delivery of medicines for the people of Wales. The investment in pharmacy will help us realise key parts of the vision for pharmacy that was created by the profession," she said.
Record my learning outcomes