Pharmacists allowed to give unlicensed Covid vaccines after law change
Health & NHS
Pharmacists allowed to give unlicensed Covid vaccines after law change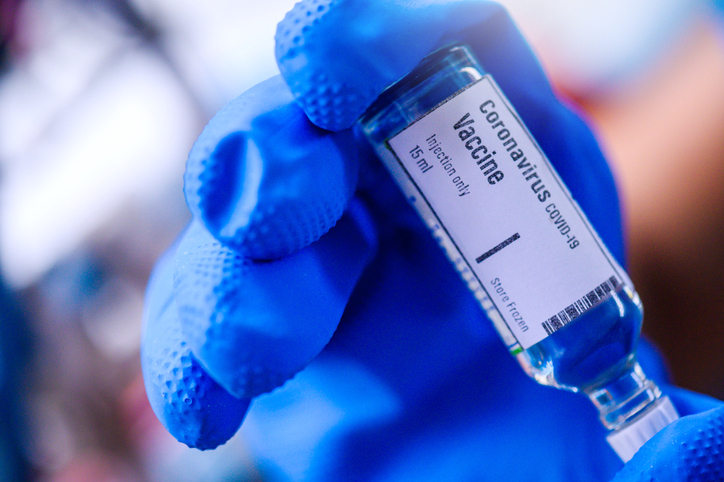 Pharmacists will be able to provide unlicensed Covid-19 vaccines to patients, the Government said as it set out new legal changes aimed at widening access to a potential Covid-19 vaccination programme.
The UK Government today announced changes to the Human Medicines Regulations 2012, saying that while its "preferred route" was to use the usual licensing routes, a decision may be taken "in exceptional circumstances" to temporarily authorise an unlicensed product.
The legal changes also "enable the expansion of the trained workforce who can administer COVID-19 and flu vaccines to improve access and protect the public".
To begin with this will focus on "those who already have experience in handling vaccinations but may currently work outside of NHS settings," including pharmacists, paramedics, student nurses and doctors.
The Government has also proposed allowing registered healthcare professionals and non-registered health workers who do not currently vaccinate patients to take part.
It remains unclear to what extent these proposals will be carried forward, and whether community pharmacy workers such as pharmacy technicians and medicines counter assistants will be eligible.
A DHSC spokesperson told Pharmacy Network News: "Community pharmacists are included and we're keeping all options open on other professions."
"Decisions of detail regarding deployment will be taken in most cases by the NHS in each of the four nations of the UK as they decide the best way to roll out any Covid-19 vaccination programme in each nation," said the UK Government in its consultation response.
"For example, one UK nation might want to train student nurses and doctors to administer Covid-19 vaccines or flu vaccines, whereas another UK nation may not choose that route."
All "new vaccinators" will be required to undergo a training programme and competency assessment to show they can vaccinate patients "under the clinical supervision of an experienced health professional," the DHSC said
Health secretary Matt Hancock said: "The NHS has vast experience in vaccinating millions of people against diseases every year.
"These legal changes will help us in doing everything we can to make sure we are ready to roll out a safe and effective Covid-19 vaccine as soon as it has passed clinical trials and undergone rigorous checks by the regulator."
Deputy Chief Medical Officer Professor Jonathan Van-Tam said: "Covid-19 vaccines are being developed at speed which, if successful, will save lives.
"All vaccines must undergo 3 stages of clinical trials and be assessed for safety and effectiveness by the regulator before they are given to patients.
"The measures outlined today aim to improve access and strengthen existing safeguards protecting patients."
Record my learning outcomes