HIV test kits on Boots shelves a 'turning point'
Health & NHS
HIV test kits on Boots shelves a 'turning point'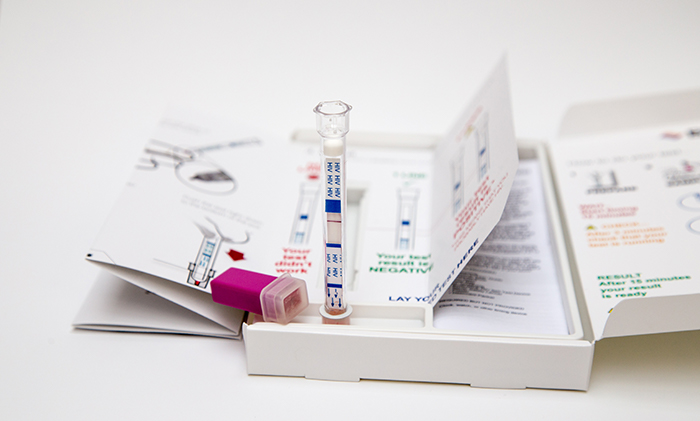 The makers of a HIV self testing kit say they hope launching their product on Boots shelves will be a "turning point" in encouraging more people to get tested.
Yesterday (Monday April 29) BioSURE, the company behind the home blood sampling kit, launched the kit in 813 Boots stores and on the Boots website after launching into Superdrug stores in 2018.
The company said it hoped making it easier for people to test themselves would reduce late-stage HIV diagnoses, which it says "remain stubbornly high" and are associated with a tenfold increased risk of mortality.
Self-testing can also support the Joint United Nations Programme on HIV and AIDS (UNAIDS) and partners to meet its 90-90-90 targets to help end the AIDS epidemic by 2030, the company argued.
BioSURE CEO Brigette Bard said: "Having launched in Superdrug last year, we're now available in stores and online in two of the biggest high street and pharmacy retailers and we're hoping that it's a turning point in encouraging more people to test for HIV.
"The game changer is that HIV is now an entirely manageable condition. With successful treatment the virus can be reduced to undetectable levels, so someone has a normal life expectancy, but critically they can't pass the virus on. Knowing your status is the critical first step; if you don't test, you can't treat, so making the test as accessible as possible is vital."
Record my learning outcomes