Flu now circulating in the community
Health & NHS
Flu now circulating in the community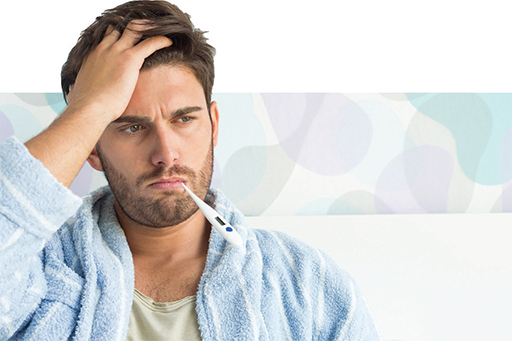 Seasonal influenza is now circulating in the community in England, with most sufferers having a flu strain that is "well matched" to this year's vaccines, PHE reports in its latest (Thursday January 10) flu monitor.
The statistics show that over a seven-day period, GP consultations with flu-like illness, hospital and intensive care admission increased from 8.4 to 14.8 per 100,000, from 1.96 to 4.32 and from 0.32 to 0.40 per 100,000 respectively.
There has been "no statistically significant excess all-cause mortality" in England this season, either overall or by age group, says PHE.
As of January 3, 70 per cent of adults over 65, 45 per cent of adults with a long-term health condition, 44 per cent of pregnant women, 43 per cent of 3-year-olds, 41 per cent of 2-year-olds and 61 per cent of healthcare workers had been vaccinated against the flu.
PHE head of flu Richard Pebody said: "In the last week, the flu indicators we track have reached low levels, meaning flu is now circulating in the community in England.
"We are currently seeing mainly (AH1N1)pdm09 circulating, which is well matched to the strains in this year's flu vaccines.
"The best form of protection against flu is to get the vaccine if you are eligible and to practise good respiratory and hand hygiene. It isn't too late to get the flu vaccine so make sure you take up the offer if you're eligible, to protect yourself and vulnerable people around you."
Record my learning outcomes