Two new flu vaccines for over-65s next year
Health & NHS
Two new flu vaccines for over-65s next year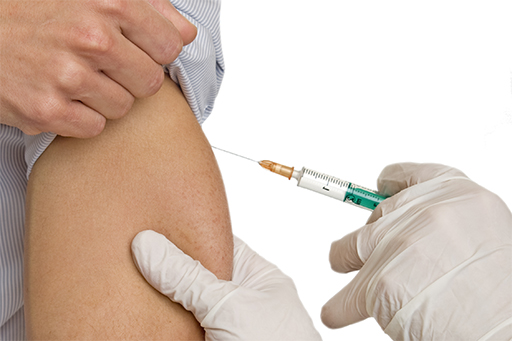 The aTIV vaccine, which many pharmacists have struggled to source for the 2018-19 flu season, will continue to be recommended for patients aged 65 and over in 2019-20, NHS England has confirmed, adding that a further two products are expected to be licensed for use in this group by then.
A joint letter from Public Health England, NHS England and the Department of Health and Social Care on November 20 advises contractors on the vaccines recommended for next year's service and encourages them to prepare as soon as possible.
The joint letter tells contractors and GPs: "We appreciate the hard work you put into the flu vaccination programme, immunising more than 10 million children and adults each year, achieving some of the best uptake rates in Europe in 2017/18, averting tens of thousands of hospital admissions, and saving thousands of lives every year."
The letter advises that:
The quadrivalent inactivated vaccine (QIV) will continue to be recommended for 18 to 64 year olds in clinical at-risk groups and other eligible groups, including frontline health and social care workers
The adjuvanted trivalent inactivated vaccine (aTIV) will continue to be recommended for individuals aged 65 years and older.
The letter adds that following guidance from the Joint Committee on Vaccination and Immunisation (JCVI), "we also anticipate" that two additional products will be used during the 2019-20 flu season. These products are expected to be licensed by December 2018, "within the ordering window for the 2019-20 flu season."
The additional products are:
Cell-grown quadrivalent vaccine (QIVc), which the JCVI says is suitable for adults aged 18 to 64 in clinical at-risk groups such as pregnant women, as well as for adults aged 65 and over. This is cultured on mammalian cells rather than eggs
A high-dose trivalent vaccine (TIV-HD), which the JCVI says is suitable for adults aged 65 and over.
PSNC is advising contractors to read the joint letter and begin ordering currently licensed vaccines – the letter says ordering "should not be unnecessarily delayed" – and to await confirmation from NHS England that the new, currently unlicensed vaccines are eligible for reimbursement before ordering.
We can't have a repeat of 2018-19, pharmacist tells PM
This flu season, there have been many reports of contractors and GPs experiencing difficulties sourcing the aTIV recommended for people aged 65 and over (Fluad).
Pharmacist Thorrun Govind spoke to PM about how her patients had been affected: "Last year, everyone had basically been vaccinated by October, but this year we are still getting requests for vaccinations. I've had a patient ringing up literally begging for a flu jab because her GP didn't have any."
"I have heard of pharmacies who haven't had any issues getting stock, which is fine, but it needs to be the same around the country," she says.
Phasing the delivery of Fluad has complicated things, she suggests: "Last year we had most of the stock quite early on, and we used it, whereas this year we don't know whether if we order more stock it will be needed. I haven't felt as confident providing the service this year because there has been this uncertainty."
She says the health bodies "need to get their act together": "You can't have ads saying to people across the country they can go to their pharmacy or GP if that service isn't being provided nationally. It's bad PR for pharmacy."
Commenting on how things could be improved for next year's service, Ms Govind said that if both GPs and pharmacists are to provide the service, vaccine batches should be released to both at the same time, and that there should be more than one manufacturer for each vaccine (Seqirus being the solus supplier for this year's over-65s vaccine has been "part of the problem" she says).
Ms Govind says that this year "bad organisation" has let pharmacists down and that this must not be repeated next year.
Record my learning outcomes