Does OTC NRT still have a role in smoking cessation?
Clinical
Does OTC NRT still have a role in smoking cessation?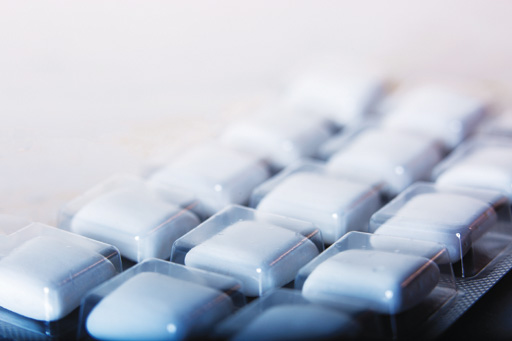 E-cigarettes and varenicline are associated with higher abstinence rates than other smoking cessation aids, Addiction reports.
The real-world study suggested that OTC nicotine replacement therapy (NRT) did not help smokers quit. However, the study's lead author told Pharmacy Magazine that community pharmacists could help increase patients' chances of stopping smoking using OTC NRT by giving more advice about the products and how to use them.
The study included 18,929 people aged at least 16 years from England who had made at least one attempt to quit during the previous 12 months. Of these, 55.9 per cent used at least one smoking cessation aid during their last attempt, including OTC NRT (27.5 per cent), e-cigarettes (12.7 per cent), prescription NRT (8.5 per cent), varenicline (5.5 per cent) and face-to-face behavioural support (4.6 per cent). Self-reported abstinence rates were highest with e-cigarettes (21.2 per cent), varenicline (20.4 per cent) and websites (18.6 per cent).
After adjusting for confounders and other cessation aids, e-cigarettes and varenicline roughly doubled the likelihood of self-reported abstinence (95 and 82 per cent increase respectively). E-cigarettes were effective in men and women (odds ratios 2.26 and 1.66 respectively).
Prescription NRT was associated with a 58 per cent increase in abstinence rates in patients aged 45 years and older but did not show a significant effect in younger people. The 27 per cent increased likelihood of abstinence with bupropion was not statistically significant, probably because relatively few patients used this approach.
Using websites to support a quit attempt was associated with a more than doubling in abstinence in smokers from lower social grades (odds ratio 2.20) but did not show a statistically significant improvement in quit rates among higher social grades.
The authors were unable to assess combinations, such as face-to-face behavioural support and prescription medication, which produce the highest abstinence rates. They were also unable to account for adherence or several factors associated with self-selection of cessation aids, such as motivation to quit, chronic medical conditions or mental health.
"While our results show no evidence of effectiveness of NRT bought OTC, there was evidence that using NRT obtained on prescription increased smokers' chances of quitting successfully," study author Sarah Jackson, senior research fellow at UCL Tobacco and Alcohol Research Group, told PM.
"While the products do not differ, prescription NRT is usually provided with at least a minimal amount of behavioural support for using these products. Community pharmacists could help to increase patients' chances of quitting successfully with NRT bought OTC by giving advice on how to use the products – for example, combining slow-release patches with faster-acting forms such as gum or nasal spray," Dr Jackson adds.
"They could also encourage patients interested in using NRT to make an appointment with their local stop smoking service, where they can receive additional behavioural support for their quit attempt."