Clinical briefing: research key in helping to understand and beat Covid-19
Clinical
Clinical briefing: research key in helping to understand and beat Covid-19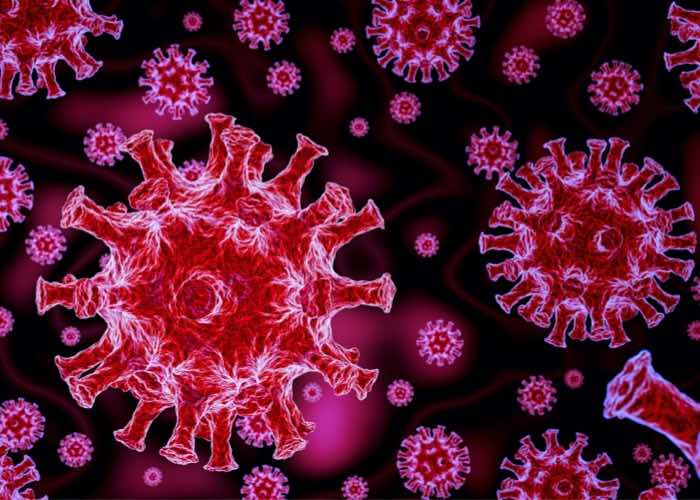 As the Covid-19 pandemic wreaks havoc worldwide, research will be key in helping us to understand and beat the virus. By Mark Greener.
Almost anyone, it seems, can catch SARS-CoV-2 and almost anyone, it seems, can die from Covid-19 – but some people are particularly vulnerable. In one study, half of those who developed cardiac injury (CI) – a relatively common complication in people with pre-existing cardiovascular disease (CVD) – died.1
Meanwhile, the implications of the intimate relationship between SARS-Cov-2 and angiotensin converting enzyme 2 (ACE2) provokes considerable discussion, including calls to avoid ACE inhibitors (ACE-Is) and angiotensin receptor blockers (ARBs).2,3 But, in another twist, ACE-Is and ARBs may improve outcomes.2,3
Vulnerable
CVD patients are especially vulnerable. One study reported that 19.7 per cent of 416 patients hospitalised in Wuhan with Covid-19 developed cardiac injury (CI), and were more likely than those without CI to need mechanical ventilation (46.3 and 3.9 per cent respectively for non-invasive ventilation, for example).
Several complications were more common in patients with CI than those without, such as acute respiratory distress syndrome (ARDS; 58.5 and 14.7 per cent respectively), acute kidney injury (8.5 and 0.3 per cent) and coagulation disorders (7.3 and 1.8 per cent). Death rates were also markedly higher in CI patients (51.2 and 4.5 per cent).1
Troponin T
Increased levels of the muscle protein troponin T indicate acute CI. Another study from Wuhan reported that 27.8 per cent of 187 patients hospitalised with Covid-19 had CI, indicated by increased troponin T levels.
In people with normal troponin T levels, the death rate was 7.6 and 13.3 per cent in people without and with underlying CVD respectively. In those with raised troponin T levels, the death rate reached 37.5 and 69.4 per cent respectively.4 The exact mechanism of CI needs further investigation1 but the intense inflammatory response evoked by SARS-Cov-2 superimposed on pre-existing CVD may be responsible.1
The inflammation could, for example, rupture or erode coronary atherosclerotic plaques.5 Indeed, 59.8 per cent of people who developed CI had a history of hypertension compared with 23.4 per cent of those who did not. Moreover, 29.3 and 6.0 per cent respectively had a history of coronary heart disease, while 15.9 and 2.7 per cent respectively had a history of cerebrovascular disease.1
"It is important to remember that most people who develop Covid-19 have a mild illness and make a full recovery," Dr Sonya Babu-Narayan, associate medical director at the British Heart Foundation, told Pharmacy Magazine. "However, information to-date suggests that people infected with Covid-19 who have underlying heart and circulatory conditions, including hypertension, are at higher risk of a more severe illness."
Some researchers speculate that ACE-Is and ARBs may influence Covid-19 outcomes
Speculation
Some researchers speculate that ACE-Is and ARBs may influence Covid-19 outcomes. Spike proteins on the outside of beta coronaviruses, such as those responsible for severe acute respiratory syndrome (SARS) and Covid-19, anchor the coronaviruses to ACE2 in the lower respiratory tract, which allows the virus to enter epithelial cells.6
SARS-CoV-2 seems to show a 10 to 20-fold greater affinity for ACE2 than the SARS virus. This marked affinity seems to be one reason why SARS-CoV-2 is so infectious.5 Some studies suggest that ACE-Is and ARBs upregulate the expression or prevent the loss of ACE2.5 For example, in experimental animals, intravenous infusions of ACE-Is and ARBs increase ACE2 expression in the cardio-pulmonary circulation.6 Other animal studies failed to find any link and relatively few studies look at the relationship in humans, especially with respect to lung ACE2 expression.3
Nevertheless, in theory at least, ACE-I and ARBs might increase the risk of contracting SARS-CoV-2.5 ACE2, however, produces angiotensin 1-7 – which is a vasodilator, natriuretic and diuretic, anti-inflammatory and antifibrotic – from angiotensin II.7 So, ACE2 expression may protect against hypertension, myocardial fibrosis, myocardial hypertrophy, arrhythmia, atherosclerosis and sodium-water retention.5
After entering the respiratory epithelium, SARS-CoV-2 seems to down-regulate ACE2 expression. Some researchers speculated that the resulting imbalance increases angiotensin II activity, which could be partly responsible for organ injury in Covid-19.3 For instance, pulmonary vasoconstriction, inflammation and oxidative damage could increase the risk of acute lung injury (ALI).2
No clinical evidence
"Expert medical groups have reviewed the scientific information and they are agreed that there is no clinical evidence to support speculation that ACE-Is and ARBs increase the chances of severe Covid-19 infections," says Dr Babu-Narayan.
"This is a new virus and more research is needed, with some researchers investigating whether these drugs could even be helpful in treating people with the Covid-19 virus, as has been suggested by preclinical studies."
For instance, using ACE-Is and ARBs to increase ACE2 expression may reduce the harmful effects of angiotensin II.2 Experimental evidence suggests that losartan (an ARB) and human ACE2 may protect mice from severe ALI induced either by acid aspiration or sepsis.5
Epidemiological studies and prospective trials should investigate whether ACE-Is and ARBs can reduce the incidence or mortality associated with ALI or ARDS caused by Covid-19, in patients with and without the usual indications for the drugs.2 "What is clear, is that stopping medication could be dangerous and could make someone's heart or circulatory condition worse," Dr Babu-Narayan says.
"ACE-Is and ARBs are very effective for heart failure and to control hypertension to help prevent a heart attack or stroke. If someone has the Covid-19 virus, their doctor may ask them to omit taking some heart medicines such as diuretics and ACE-Is for a day or two, especially if they are feeling dizzy, not eating or drinking as much as usual, or have diarrhoea.
"Medications should not be stopped without instruction from a doctor," she stressed.

References
1. JAMA Cardiology 2020; DOI: 10.1001/jamacardio.2020.0950
2. JAMA Cardiology DOI: 10.1001/jamacardio.2020.1282
3. New England Journal of Medicine 2020; DOI: 10.1056/NEJMsr2005760
4. JAMA Cardiology 2020; DOI: 10.1001/jamacardio.2020.1017
5. JAMA Cardiology 2020; DOI: 10.1001/jamacardio.2020.0934
6. Journal of Travel Medicine 2020; DOI: 10.1093/jtm/taaa041
7. American Journal of Physiology - Lung Cellular and Molecular Physiology 2020; DOI: 10.1152/ajplung.00097.2020