Ask Your Pharmacist Week key a 'timely' reminder of CPCS
Clinical
Ask Your Pharmacist Week key a 'timely' reminder of CPCS
The National Pharmacy Association (NPA) has said this year's Ask Your Pharmacist Week (AYP) will seek to raise awareness of the clinical services available through community pharmacies, such as the new Community Pharmacist Consultation Service (CPCS).
The national awareness campaign will run from November 11-18 and, as in previous years, will encourage the public to see community pharmacies as their first port of call for minor ailments. It receives funding from the Pharmacy Integration Fund.
NPA head of communications Stephen Fishwick said the campaign would focus on the "suitability of community pharmacy as a place to get clinical advice, in particular about common illnesses like coughs, colds and earache".
He commented on the "timeliness" of this year's campaign given that the CPCS launches on October 29 – less than two weeks before AYP begins. The service will see pharmacies in England take referrals from NHS 111 and receive £14 for each consultation. An NHS England representative recently urged pharmacies to sign up by the launch date, claiming at least 4,000 would be needed by this point.
Mr Fishwick added: "However, the core theme resonates in Scotland, Wales and Northern Ireland too. A selection of resources is available so that pharmacies anywhere in the UK can participate."
The NPA said campaign materials, including digital imagery for Twitter and Facebook, posters, leaflets and web banners, are now available on its website.
Sponsored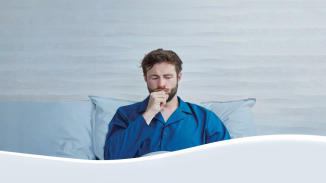 OTC
Discover how aromatic rubs can play a key role in customers' fight against symptoms of colds and congestion
Record my learning outcomes